Flotsam & Jetsam: July 14, 2023
Guv to take up the mantle of the "No Labels" group, Vivek Ramaswamy nods to prez run ... and more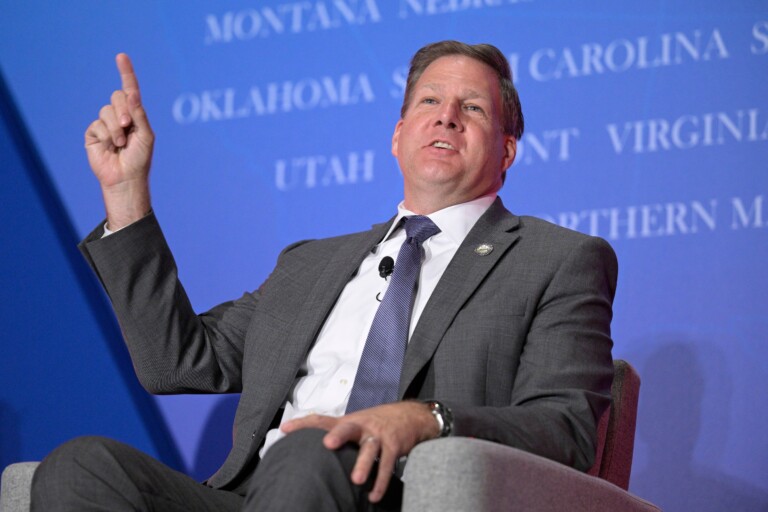 Will he take the bait?
The drumbeats were at first a little distant but still had enough volume, emanating from on the editorial pages of The Wall Street Journal offices in the Fox News compound on Sixth Ave in NYC.
But that call for the guv to take up the mantle of the "No Labels" group and run for prez on a third party has made its way to the editorial pages of the UL, the venerable publication with offices on a street that for some reason still is called William Loeb Drive (despite the paper's very public move to erase memory of the vile dead publisher elsewhere).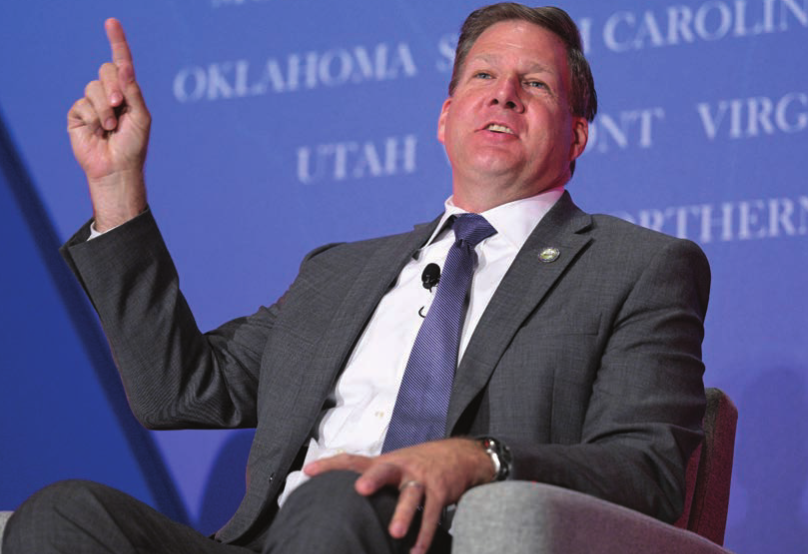 Sununu: Hark … the call of 'No Labels'?
In the end, all this third-party talk might just be an ego-feeding frenzy for the guv, but ya never know. And if he were to succumb to the siren call of the WSJ, UL and whoknowswhoelse, it would put him in an interesting position.
Consider for a moment that the common theme of his 24-hour-party-people tour of major media outlets is that he wants to ensure that the 2016 and 2022 GOP nominee doesn't become prez again. But — and it's a big but, of course — if the guv does actually take up the "No Labels" challenge (or anyone does, for that matter) there's a very, very, very good chance that the 2016 and 2022 guy will indeed infest the White House yet again.
Making money while 'woke'
Folks with long memories or an intimate knowledge of NH prez primary history remember the 1996 campaign, when the wealthy publisher Steve Forbes sought the GOP nod.
His campaign style was awkward, to say the least, and he barely moved the meter in the race. But he did spend a tunna money on TV ads — particularly an ad in which he droned the phrase "flat tax" so often that young children would repeat the phrase without knowing what it meant. Not that it helped SF much.
Well, it's now nearly three decades later and another rich guy is seeking the GOP prez nod. No, not that one.
We're talking about Vivek Ramaswamy, the entrepreneur-turned-investor who has been campaigning so hard sometimes it seems he's in two places at once.
Oh yeah … he's also an author, having penned the book with a title that tells you the whole plot: "Woke, Inc.: Inside Corporate America's Social Justice Scam."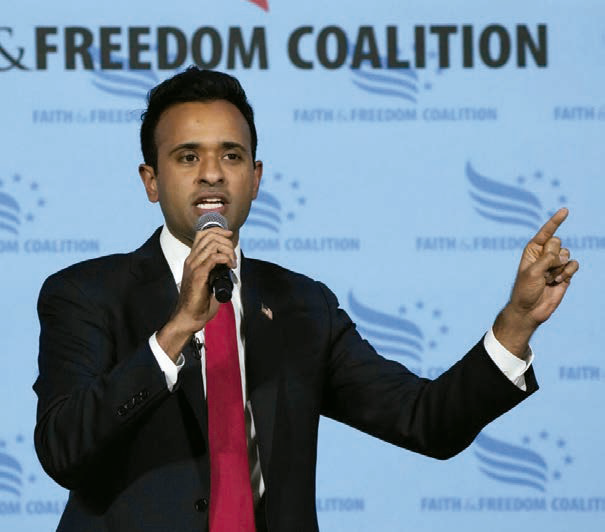 Ramaswamy: Do what I say, not what I do
Various versions of words with "woke" in them spill out of VR's mouth and ads with pretty much the same frequency as SF's old "flat tax." So much so that when you hear VR talk about the topic, it can make you drowsy.
But we digress. Because it turns out the billionaire's name can be added to the loooooooong list of politicos who tell you to do what they say, not what they do.
The NY Times reported th'other day that, after a careful review of his FEC disclosure, has what the NYT calls "valuable" investments in a whole buncha companies that employ environmental, social and governance principles — aka ESG, the very heart of what it takes to make a corporation "woke."
F'r instance, the NYT reports, among the companies in which he holds investments are Microsoft (holdings of $1 million to $5 million), Home Depot ($250,000 to $500,000), Lockheed Martin ($500,000 to $1 million) and Waste Management ($500,000 to $1 million).
All of those companies follow ESG principles, and they all say they're proud of it.
They're also pretty good at churning out profits while sticking with those ESG principles.
That "social justice scam" must be making more money than VR's supporters are being told, huh?
"There's a suggestion box out there if you want to put in your two cents."
— Gov. Chris Sununu, in a gaggle with State House reporters during which he was asked if he's considering a bid for a fifth term in the corner office. He added, BTW, "I've talked about it with the family. I think I'll probably come up with some type of more public announcement very shortly."
Words of witlessness
Former Nashua Alderman Daniel Richardson sure made his feelings known last month in a group email sent to the city's entire Board of Alderfolks.
Just to get to the point, its "subject" was "Happy Queer Father's Day to Aldermen." Its content was a rambling, angry, unhinged rant that included such bon mots as:
• "You are lucky that Father's Day is during your Pride Month so you can greet your queer father with pink flamingo feathers."
• "Be sure to get him his favorite new toy to share with Mom. Sorry, you will have to wait for a year to buy your mother his new mustache trimmer for Mother's Day. Target has those special tuck swimsuits on sale ICYMI."
• "Aldermen must be so proud of your gay, lesbo, trans and queer sons and daughters too. Your full support of Pride Prance shows leadership in your cherished family values."
BTW, DR also took a personal shot at a former alderman who later posted the Richardson diatribe on Facebook. Call it a public service announcement.
MAKING THE ROUNDS
Manch. Police Chief Allen Aldenberg sure didn't mince words in offering his undiluted media criticism of GOP house organ/right wing media site the NH Journal after it published a "disgusting" bid to politicize the horrific Casey Montgomery case. To wit: "If they want to put some little girl into the middle of a political game, then we're worse off in our society than I thought."
Can anyone make sense of the Dem-on-Dem combat going on in Strafford County between county commissioners and Sheriff Mark Brave?
That was quite an Exec Council moment last month when Ed Commish Frank Edelblut got his wrists slapped and his request shot down by EC Dave Wheeler and his compadres after FE asked for $35k to install carpeting at the new Ed Dept. HQ. Turns out that's 80 bucks per SF. FE tried to joke his way out of the rebuke, which only made DW less happy. He told the commish: "You can try to explain it, but you aren't going to be able to."