Flotsam & Jetsam: April 5, 2013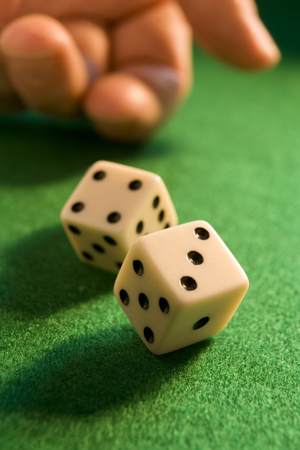 Rolling the dice at NEA-NH
To much (OK, some) fanfare, NEA-NH put the teachers union behind Governor Hassan's casino plan, almost 11 years to the day after it adopted a resolution opposing any such thing.
Why the change of heart? Well, the union's executive board voted to change it, that's why.
Considering that the resolution all those years ago was approved by actual rank-and-file members and the executive board is, well, a limited pool of members/voters, it does make you think exactly who, what, when, where and why, doesn't it?
Derivatives dilemma
So, you may ask, why was the U.S. House Agriculture Committee voting on rules changes to the Dodd-Frank law, rules governing regulation of derivatives? And why was New Hampshire Congresswomen Annie Kuster voting to strip the regulations of any real teeth?
The answer to the first question is Commodities Futures Trading Commission, of which the Ag Committee has some oversight. That oversight apparently includes approving a bill that would bring transparency and some controls to the arcane, obscure and (as we know now) economically dangerous derivatives market.
The answer to the second question is a little less clear. The congresswoman – who has been taking some heat on her left and not-so-left flank for her vote to send the derivatives softener to the full House for a vote – apparently is insisting that the changes in the rules were given the blessing of none other than former Congressman Barney Frank of Dodd-Frank fame. (Although there were 14 Democratic members of the committee who voted against the measure, FYI.)
In the email her office has been sending to folks who have concerns about her Ag Committee votes, insists that Frank said the changes "will not in any way, shape or form reduce sensible regulations in derivatives."
Sure, Mr. Former Congressman.
For your consideration: One of the changes approved by the Ag Committee deletes a reasonably sensible provision of Dodd-Frank that requires banks to put their derivative business into a separate corporation with its own capital base.
In other words, without that assurance, there's a risk of some more public bailouts of large banks' derivatives-dealing activities.
Did someone say, "Here we go again"?
Business as usual?
The chief criticism of soon-to-be-former AG Mike Delaney was that he was too "political." At least that's how people saw it who didn't like his body of work, from the FRM Ponzi scheme victims to Delaney's arch-nemesis, Bill O'Brien, the former House speaker.
So what exactly is the message being sent by Governor Hassan to name a tried-and-true politico – Joe Foster, a lobbyist and former four-term Dem state senator – to replace Delaney?
Just asking.
F&J tote board:
Lucy Hodder: The governor's legal counsel – the wise guys' front-runner for the AG spot – doesn't get the job, after not being shown much love by anti-casino forces, who pointed to her work as a lobbyist for Millennium Gaming.
Neal Kurk: The state rep from Weare and one of the chief architects of the O'Brien House budget back in the day takes aim at this year's version of a House budget plan, criticizing it for "being balanced on the backs of the poor and small business" and for spending too much. You can't make it up.
Kelly Ayotte: Despite what is nearing a sea change among Republican elected officials, New Hampshire's junior senator insists she still opposes same-sex marriage, although she apparently has backed off previous statements saying she would work to repeal New Hampshire's marriage law.
Peter Bragdon: The GOP Senate president shepherds a bill through the body that would create a state "recovery fund" to help reimburse victims of $30 million FRM Ponzi scheme. With Dem Sen. Lou D'Allesandro's assistance.
Scott Brown: The former Massachusetts GOP senator and newest Fox News star makes yet another New Hampshire appearance, at an April 4 Martin Luther King Jr. commemoration event in Nashua.
It's been making the rounds …
• Bill O'Brien for Congress? Either he figures he's gonna be getting plenty of Koch Bros.-backed money or he's finding a heck of a way to get off the House's back bench.
• Apparently, Sen. Jeb Bradley, R-PSNH, has no intentions of entering Coos County ever again.
• In case you missed it: The Union Leader has launched a Reader's Choice survey. Among the categories: Best Gay and Lesbian Bar.
• To quote one State House wag assessing rather approvingly the first couple of months of the Hassan administration: "A lot of people here aren't used to having a governor around after two years of Benson and eight years of Lynch."
• The UL's John DiStaso was so ticked off about being sent back to the State House beat, he went on a byline strike that, as of April 2, was still in effect.
• The fact remains that soon-to-be-former AG Mike Delaney did not, would not and could not have the Exec Council votes to be reappointed.