Flotsam & Jetsam: May 17, 2013
Sometimes you have to wonder whether the people serving in the General Court are real or simply figments of someone's twisted imagination.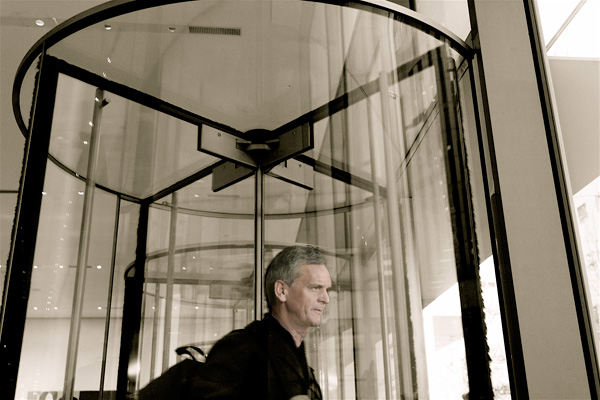 Role model
Jeanine Notter: The 'shrine' game
Sometimes you have to wonder whether the people serving in the General Court are real or simply figments of someone's twisted imagination.
The latest example comes from state rep Jeanine Notter, a Merrimack Republican who had an aw-shucks moment in the well of Representatives Hall to inform all of us that she has what she initially called a "shrine" to Robert E. Lee, the Confederate general.
She later backtracked on the "shrine" description, downgrading it in similarity to her friend's similar configuration of pictures and collectables of Lucille Ball (who wasn't around to serve in the Civil War, for those with historical literacy deficiencies).
"I used it that way as a joke to get a chuckle from the people. It is kind of an inside joke," Notter told the Huffington Post of her Lee fixation. "A friend of mine has a shrine to Lucille Ball. But it's not a shrine it's just a lot of stuff. I have pictures and statues of Robert E. Lee because I admire him."
There is just one other difference between Lucille Ball and Lee. Lucy made people laugh. For a lot of years.
Lee? Well, just speaking provincially, was responsible for the deaths of almost 5,000 New Hampshiremen alone – men who died serving in the Union army during the Civil War, one of the most brutal, ruthless wars ever fought. Lee's grand casualty total, by the way, was 110,000 Union dead in battle alone. (There were 360,000 total Union deaths during the war.) Not many yuks there.
And, just for the record, nowadays, enemy generals who oversee that kind of destruction end up before war crimes tribunals.
Watch the revolving door
Whoever woulda thunk that New Hampshire's own Judd Gregg would not only become a revolving doorman, but actually be really, really, really good at it?
Gregg, who stepped in 2010 down after a tirelessly successful career of public service – executive councilor, congressman, governor and, of course, U.S. senator – almost immediately found himself revolving over to Goldman Sachs, a financial services company that needs no introduction.
The Goldman gig – "providing strategic advice to the firm and its clients, and assisting in business development initiatives across the global franchise," a the firm said at the time – was an interesting choice for the man who was the leading Republican author of the TARP bailout of the nation's biggest financial institutions (including Goldman) – the very guys who led us down the path to near financial destruction back in 2008.
Apparently, Gregg continues to impress those Wall Street folks, and he's reportedly the leading contender for the job as CEO of the Securities Industry and Financial Markets Association – one of the very Wall Street lobbying firms that had then-Senator Gregg's ear in '08.
The SIFMA gig is a nice one – comes with benefits and compensation of $3 million or so. Sure is a nice way to make all that spinning in the revolving door easier to take.
Fair and balanced
Looking for proof that it's not only one political party in New Hampshire that has cornered the market on stupid/crazy/ridiculous? Consider the recent situation the Londonderry Dems found themselves in.
Turns out one of their own, Jerry Conner, took it upon himself to post a "Mother's Day card" to U.S. Sen. Kelly Ayotte – a card that showed photographs of the 26 children and adults killed in the Sandy Hook Elementary School shootings.
Obviously Conner is at odds with Ayotte's vote on background checks, but seriously – Mother's Day?
Anyway, the Londonderry Dems' chair, Tammy Siekmann – who claims she took the post down "as soon as this was brought to my attention" — apparently understood the utter offensiveness of such an action. Not so Conner, who defended himself thusly: "People are getting in an uproar over this, but I also think a lot of people are upset about (Ayotte's) actions. In my opinion, the senator made a mistake here."
Not just the senator, pal. Not just the senator.
Stella Trombley explained
Here's at last one reasonable explanation for the previously inexplicable alternate Boston Marathon reality New Hampshire and the rest of the world were treated to over the state rep Stella Tremblay's allotted 15 minutes of fame:
She was in cahoots with the people who are trying to convince lawmakers that the state desperately needs to increase its funding for mental health care.
F&J tote board:
Kelly Ayotte: Despite bringing the cavalry in – in the form of Marco Rubio- and NRA-backed ads – the senator is still feeling the heat after her no vote on background checks. Put it this way: It doesn't help when you're singled out as "Stooge of the Night" by David Letterman.
Scott Brown: When he says his recent appearance at the Childhood Advocacy Centers of Hillsborough County's annual gala was "personal, not political," he was doing it with a straight face.
JR Hoell: The Republican state rep from Dunbarton writes on Facebook that the best way to reduce gun violence is to get rid of all laws restricting carrying concealed guns and eliminate restrictions on the manufacture and sale of fully automatic firearms. Seriously.
Greg Moore: You've got to hand it to him — whether it's going after a UNH conference on prostitution, state tax tweaks or RGGI, the head of Americans for Prosperity-NH knows how to get and stay in the mix.
Bobby Jindal: The Louisiana governor takes his "stop being the stupid party" tour to Manchester, where he denies claims he was testing the 2016 presidential waters. To wit: "The reality is anybody who's thinking about 2016 needs to have their head examined. It's way too early." Really?
It's been making the rounds …
• Wouldn't it be a kick in the pants if the gambling bill actually does make its way through the legislative process – and the casino ISN'T built in Salem?
• The divisions in the Belknap County GOP are only getting worse, so where's Jennifer Horn?
• The vote to name the white potato New Hampshire's official state vegetable – which has no passed both houses of the Legislature: Not one lawmaker recused him or herself because of a conflict of interest?
• What did University of Virginia poli-sci professor/overused pundit Larry Sabato mean when his "Crystal Ball" website call Annie Kuster and Carol Shea-Porter "underachievers"?