Flotsam & Jetsam: October 4, 2013
Is Scott Brown running for something – anything – in N.H.?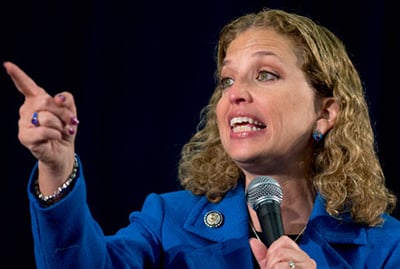 Place your BET
Whether or not you agree with him, Rep. David Hess has a point – two, actually.
The Hooksett Republican recently filed an LSR that would expand the business enterprise tax to include compensation paid by nonprofit hospitals and universities."
Why? As he told Ben Leubsdorf of the Concord Monitor, since the nonprofit sector makes up about 12 percent of the state's economy, by exempting nonprofits that means 12 percent of the economy isn't covered by the BET.
Besides, "it's funny," said Hess: "When you look at the highest-paid employees in the state … a hefty percentage are hospital executives and college presidents."
Now to the two points:
• First, he's saying that the state apparently needs more revenue – otherwise why would he suggest that nonprofits that have never been taxed before suddenly be taxed?
• Second, by singling out compensation of hospital execs and college presidents, he's talking about their income, isn't he? As in taxing income?
Selling points
Is Scott Brown running for something – anything – in N.H.?
As in most everything involving the former Mass. senator's once and future political career, it's not quite clear, but he sure seems to be enjoying pretending to be running for something. By last count, he's did the glad-handing rubber-chicken thingie more than a half-dozen times summer in N.H. alone.
And, while he's fiddled and diddled with the idea of running for N.H.'s Senate seat against Dem Jeanne Shaheen, he's also fiddled and diddled with the idea of running for president (hence the additional visits to Iowa). Not to mention that he fiddled, diddled and decided against running for governor in Mass.
Now it turns out that Brown's got his 3,000-square-foot home in Wrentham, Mass., up for sale. (The price is $560k, if you're interested).
And where would the Brown family reside when and if the Wrentham digs are sold?
Why more than likely in the home the Browns own just off Route 1A in Rye. Rye, N.H., that is.
Native daughter
After a survey that says a lot more about Concord Monitor readers than anything else, the newspaper recently published the photos of 40 (forty) potential women who could be president – from Kelly Ayotte to Christie Todd Whitman. (Don't worry, there were plenty of Dems on the list.)
In the apparent interests of accuracy, the paper asked those same readers to come up with any other names for the list.
So who did the readers jump to promote as a candidate, or at least as a photo in the Monitor gallery? None other than Florida Congresswoman Debbie Wasserman-Schultz, chair of the National Democratic Committee. It's a name that certainly springs to mind when you mention presidential contenders, doesn't it? (To be fair, most of the other women on the list don't either.) (And, to be double fair, ditto for most of the men mentioned as presidential contenders.)
Nevertheless, it begs the question: Why would Congresswoman Wasserman Schultz be top of mind for at least a few Concord Monitor readers? The answer: location, location, location.
You may recall that a year or so ago, the congresswoman caught some GOP flak for her ownership of a second home – ownership of which, her critics claimed, was being hidden.
And where would this home be? Why in Newbury, N.H., on Lake Sunapee. Right there in Merrimack County, the heart of the Concord Monitor's readership.
The wrong "fit"
Rep. Al Baldasaro – last seen in F&J toting a rifle at his wedding – says he didn't throw "a hissy fit" after learning that the gun-toting photo was posted on Facebook. He didn't even care about the comments ridiculing him that appeared after the photo was posted. (Needless to say, since Baldasaro's a Republican, the comments, from Dems, some of them reps themselves. And many of them were at the very least bordering on nasty.)
But what he did care about were the comments made about his bride and their daughters. In fact, it ticked him off. Although he didn't exactly use that phrase.
As he told F&J, "I didn't throw a hissy fit. I don't give a s–t if they were attacking me. Attack me personally, I don't care. Attack my policy. It was really an attack against women – my daughters, my wife, my wife's daughters."
Baldasaro also had a word or two for Speaker Terie Norelli, who he said wasn't practicing what she preached when she began her second tour as speaker this session.
"She came out on day one and said we have to practice civility, but she's been silent on what they did," said Baldasaro.
F&J tote board:
Frank Guinta: Making no mention of his previous tenure or his tea party flirtations back then, the former GOP congressman announces that he's officially looking for a rubber match against Carol Shea-Porter in the 1st C.D. Ladies and Gents, meet the New Guinta.
Kelly Ayotte: The state's junior senator decides to pick a candidate in what looks like will be a 1st C.D. GOP primary, and it's Guinta. Time will tell if it's the smart move, won't it?
Matt Simon: The legislative analyst for the Marijuana Policy Project is not a happy camper after learning that the state's Therapeutic Use of Cannabis Advisory Council met for the first time without a member who's an actual patient. The governor hadn't named one yet.
Andy Sanborn: The GOP state senator from Bedford ends his flirtation with a gubernatorial run. So where does that leave us?
Bode Miller: The American skiing great, and Franconia native, gets his 2 cents in on Russia's anti-gay law, saying, "It is absolutely embarrassing that there are countries and people who are that intolerant, that ignorant."
It's been making the rounds …
• After Jim Rubens' rather bumpy campaign rollout, at least some GOP higher-ups are hoping, praying, keeping their fingers crossed and consulting tarot cards for Scott Brown to run for N.H.'s U.S. Senate seat.
• But that doesn't compare to the media types who are almost wetting themselves over the thought of a Brown for Senate campaign.
• And the Shaheen campaign's almost as giddy as the media over Brownie's Will He Or Won't He? ploy.
• You're not imagining it: Folks to the left of Annie Kuster are getting to the point of Fed Up with her.
• No, you weren't dreaming former House Speaker – and sound bite aficionado – Bill O'Brien actually lambasted President Obama a "rabble rouser" for singling out one of O'B's one-liners (the really silly Fugitive Slave Act/Obamacare comparison). Exactly who's the rabble rouser here?