What Gloria Steinem taught me
The role of women in my life has been critical to my career as a financial advisor and my personal development as well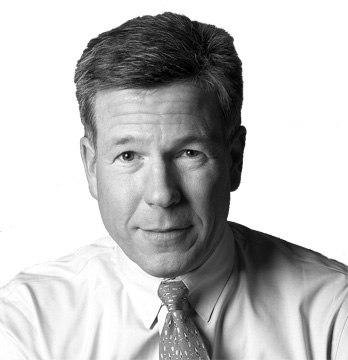 What does it mean to be a feminist today, less than a century after women constitutionally secured the right to vote? And what does it mean for men?
The role of women in my life has been critical to my career as a financial advisor and my personal development as well. Female influences extend from my late mother Ramona to my spouse and daughters. I am particularly grateful for my female friends, such as the chair of the New Hampshire Women's Initiative, and a host of significant strong and independent-thinking female mentors.
A pivotal point in my development occurred in 1973 when I was a 19-year-old student at Carleton College in Minnesota. I was fortunate enough to be the student guide and host for a speaker spending a few days on campus, the writer and activist Gloria Steinem.
Ms. Steinem saw I was an eager and engaged young man with an open mind. We enjoyed a life-altering lunch together. Steinem said later that day, "If we come here today, and there is no trouble here tomorrow, then we have not done our job," which set a frame of reference for how I would learn to treat women and who I might want as a life or business partner.
Ms. Steinem shared her passion for gender equality again this past April when she spoke at a sold-out event in Portsmouth hosted by RiverRun Bookstore, The New Hampshire Women's Initiative, and the Women's Fund of New Hampshire.
The event, "Steinem Speaks," morphed out of a splendid lunch last fall with Mary Jo Brown, chair of the New Hampshire Women's Initiative, me, and Ms. Steinem in New York. Her equality message is timeless.
My wife Barb is my partner, an equal, and someone to whom I look up. My team of colleagues, who are mostly all women, are certainly not subservient and they are my colleagues in every sense of the word.
Feminism and financial advising
I often reflect upon my mom, who grew up before "equality" was in vogue. She was a straight-A student, considered beautiful, and had social graces not typical of most. Furthermore, her I.Q. likely rivaled my father's, and she contributed considerably to his success and my growth.
Her roles, as wife and mother, were expected and encouraged in the 1940s and 50s. If my late mother had come of age in today's world, she would likely have shared an equal role with my Dad not unlike that of the Clintons or the Bushes. Ramona shared a rewarding and diverse life, but, in her day, she was never credited for all that she had accomplished.
A recent post by award-winning Newsday columnist Cathy Young titled "The broken dialogue on men's rights", amplifies the impact a changing social and economic environment is having on young men who are struggling to find their place in a far more competitive environment than ever before. Many young men have lost their traditional role models, other than an occasional overpaid sports figure. Socially, both women and men now share a responsibility to young men just as they do to young women. Society, regardless of gender, pays for the significant and inordinate amount of suicide and violence by young males. I have no doubt that men are better off when they have stronger women in their lives as role models and mentors and women benefit from capable men in theirs as well.
So, what does my feminist side have to do with financial advising? A lot. I try to be a better and more patient listener. I am far more interested in learning from and about my clients in order to help solve complex financial and family issues. My title may be "managing director," but anyone who knows us, understands that we only succeed if we collaborate as a team, regardless of gender. Most of all, I consider myself to be a nurturer and steward, words typically associated with female traits.
Women are not typically burdened with what we call the "Red Ferrari" syndrome we see in many successful men. These men seek to jump higher, run faster and achieve more, with no specific goal in mind other than short-term bragging rights and immediate gratification as their motivators. Is this a harsh assessment? Perhaps, but it's one certainly worth considering given the economic and political challenges for which males are largely responsible.
When it comes to assessing my life and how much "trouble" I was willing to get into, I will leave it to others to make that grade. I can say, however, that my life and relationships are much richer because I listened to and followed the wisdom of Gloria Steinem and other smart women. As equals, we are better together.
Tom Sedoric, managing director-investments of the Sedoric Group of Wells Fargo Advisors in Portsmouth, can be reached at 603-430-8000.