Crowdsourcing the transition called 'retirement'
Not knowing what to expect psychologically and practically can create missteps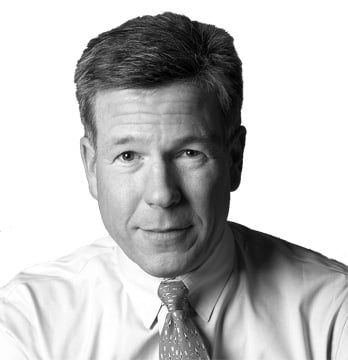 It is our responsibility to think about the big picture for the financial security of our clients. It also happens to be a very large landscape to cover — from proper tax efficiency to currency fluctuations; from bond markets to deciphering the true strength of a genuinely global economy.
Yet there is no magic formula or perfect algorithmic application that works universally. The plethora of risk factors to which we attend expands daily.
Any adviser needs to learn to listen and needs to realize that retirement isn't about having the financial resources to enjoy those so-called encore careers or golden years. The financial security is secondary to the very real challenges of defining and envisioning retirement. This is one of the most significant transitional phases of life and not knowing what to expect psychologically and practically about this shift can create missteps.
Who knows better than those retirees who have experienced it? That is why, beginning in 2012, we started to crowdsource ideas about retirement from our clients and other professionals who shared their ideas with us. We have hosted two events, the most recent, "Anecdotes and Academics for a Successful Transition."
Here are some of the highlights regarding the practical, emotional and psychic insights on this vital life change:
• We found that the term "retirement" is unsatisfying for many. Perhaps it is the sense that retirement denotes a sedentary state and does not accurately depict those who plan to remain active. "Transition" is the preferred term because, for many families, it is exactly that.
• We learned that those who have made the transition successfully advocate for their adequate preparation far beyond financial management. We have learned that it was important to prepare a "soft landing" and to start planning at least five years earlier for the significant change from a full work schedule to one with much less structure and much more freedom. These retirees believe that high achievers should honestly ask themselves if they have an activity or vocation to replace the focus they had placed on their occupation. For those who don't have an answer, we were told that, if possible, one should keep on working in your field of expertise, but with fewer hours and in a less demanding capacity as a transitional path. Mentoring a junior colleague or increased philanthropic activity can also be enormously rewarding.
"I always worry about people who say, 'I'm going to do this for 10 years; I really don't like it very well. And then I'll do this' … That's like saving up sex for your old age. Not a very good idea."
These soul-searching questions and options are important for reasons too often ignored. Despite the alluring television commercials of retirement freedom, adventure and seemingly absolute contentment, there are those who dread and postpone retirement because the structure and definition provided by employment is such a vital part of their life.
Buffett's advice
Retirement itself may not be the underlying problem, but it forces some to confront a reality that they have covered up by the excuse or necessity of being too busy working.
Thus the impact of retirement depends on where you are on the spectrum between "working to live" and "living to work." As we've learned, it's quite possible you will miss the people and relationships you have developed during your working years.
Warren Buffett was recently quoted in AARP The Magazine discussing the difficulty of finding that right balance between sacrifice and fulfillment.
"They say that success is getting what you want, and happiness is wanting what you get. I always worry about people who say, 'I'm going to do this for 10 years; I really don't like it very well. And then I'll do this' … That's like saving up sex for your old age. Not a very good idea."
Without focus and purpose, happiness will remain elusive with or without retirement. You'll notice that Mr. Buffett is still happily working into his late 80s. And a large part of his wealth goes to charity.
No matter who you are or what you do, if you have defined yourself solely or excessively by your job, retirement pulls away that prop. This transition can mean either an abrupt change or part of a continuum of gradual reorientation, or it can be anywhere in between, with elements of both. As with the tried-and-true Boy Scout motto, you can never be too prepared for ups and down and abrupt changes because life is far from predictable or linear.
More insights
Here are a few more crowdsourcing highlights:
• We were surprised to find that , many, the transition from employment to retirement was relatively straightforward. Around retirement time, there was a certain amount of administrative and bureaucratic nuisance, but things settled down fairly quickly for many. The most common theme we heard was that the biggest single change in retirement was the increased amount of time and control people had in their day to day lives.
• Dedicated personal and financial planning paid off in reducing stress. With control comes the greater need to make decisions, and making decisions can cause stress. Folks said one positive stress reducer was a structural approach to budgeting cash on a rolling two- or three-year basis. This tends to reduce surprises and anxiety and is well worth the time to set up and review regularly.
• Other stresses may be mitigated by balancing control and structure. It's important to maintain freedom of action while integrating commitments. Some structure is voluntary, such as going to the gym, working with a charity, doing some consulting, or more frequent vacations. And, of course, some is involuntary, such as the increasing frequency of medical and dental appointments. The working spouse should consider getting out of the house and have a separate office, if necessary and practical.
• Be open to the unexpected in life by putting together an informal advisory team to deal with abrupt life and health changes. More than one couple told us they have had a remarkable experience by moving into a full-service community that gave them and their children a great deal of comfort and afforded them a valuable quality of life environment.
• It is one thing to say, "I want to have a plan and a team" and another to do it. Talk to your spouse, partner and trusted team and family about what you want, need and expect. All conversations are constructive and provide opportunities for growth and constructive dialogue. Remember, talk is cheap but may not be effective if not followed by action.
• Don't fall prey to investment plans offering too-good-to-be-true returns. Those guaranteeing 6 percent returns in a zero interest rate market could be a con. Here's a hard truth: One can't expect financial alchemy to make up for poor savings or planning. This makes one vulnerable for the next Madoff, and they are out there.
Of course, there is also an option that my father-in-law, Bruce Bates, has taken. He will make his transition this spring at the age of 82 following a lengthy and distinguished career of helping families and his community. His "bucket list" advice is simple: If you like your job and your profession and are healthy and happy, not retiring is an objective worth considering.
Tom Sedoric, managing director-investments of the Sedoric Group of Wells Fargo Advisors in Portsmouth, can be reached at 603-430-8000 or thesedoricgroup.com.