Written a good e-book lately?
It's a tool that establishes you as an expert in your industry and deepens your brand impact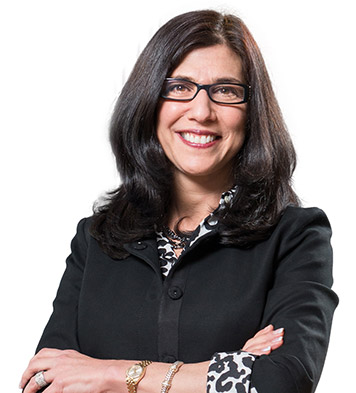 Are your lead generation strategies growing stale? Could your brand use a credibility boost? Enter the e-book: the tool that dually educates your target audience while building your brand.
You're probably thinking, "Me? Write the next great American novel? No way!" But unlike those redesigned paper books made for Nooks and Kindles, e-books are also used by marketers and business owners as lengthier, more eye-catching versions of whitepapers.
Whitepapers are typically focused on a highly researched topic and are data-rich. Leveraging a scholarly approach, they are presented in a formal, mostly textual way but in short form – usually between five and 10 pages.
E-books for marketing can be much longer, if warranted – typically about a dozen to 50 pages, yet with the option of page ranges in the hundreds – but are more "readable" by target audience standards. They feature visual graphics to break up text, and segment topics to assist readers in speeding comprehension.
E-books are more general in nature than whitepapers and allow for an exploratory voice. Viral marketing guru David Meerman Scott refers to them as the "stylish younger sister to the nerdy white paper."
When developing an idea for an e-book, remember to select something that will actually help your target audience (not just market your business). The goal is to benefit your readers by offering educational content.
No one topic will appeal to everyone, so brainstorm different aspects of your expertise that can lend themselves to instruction. You may come up with a long list of ideas that can eventually become viable e-books, which will silo your content, making it more easily marketable to your business' various target audiences.
Once you start writing, do so the way you would actually talk about the topic. This conversational tone will create a natural flow throughout the text that will keep readers engaged. It will reflect your own personality and assist with building your brand identity.
Along with their writing style, e-books stand out because of their design. Utilizing white space, a landscape (vs. portrait) layout, and eye-catching, colorful infographics are common ways to attract readers. This strong visual appeal assists readers with fact-retention and makes the overall experience enjoyable.
Interactivity is another way to further engage your target audience. eConsultancy contributor Tom Whatley suggests designing e-books as interactive guides and recommends Guides.co as a user-friendly solution. This platform allows for the embedding of videos and other media-rich formats, as well as the integration of landing pages, that will pull readers into an action-oriented experience. This leads to fuller reader participation and a higher likelihood of lead conversion to customer.
Once your e-book is finished, you need to disseminate it to the right audience: the one most interested in what you have to say – the one that includes your most probable customers.
Immediately post it to your website's homepage and any related sites, including partners willing to post it to theirs. Create a landing page within your website for the e-book (make sure to include an email submission form for readers to gain access so you can contact them with additional information later) and drive traffic to it from all related promotions. This includes Twitter, LinkedIn, and Facebook posts, online ads via Google and LinkedIn, press releases and blog posts.
Forward it to existing customers and prospects in e-zines and newsletters, include a link to it in your email signature (and those of your employees), and give it to prospective customers at meetings, conferences, and tradeshows.
If the idea of designing and promoting your own e-book gives you a headache, hire a graphic designer and/or a marketing firm to take care of those aspects for you. You can simply serve as author – or do so in name only and have a ghostwriter collaborate with you and do the heavy lifting. Publishing your e-book is as simple as sitting down with your laptop or getting a little help from some friends.
Either way you do it, you'll be glad you did. You will establish yourself as an expert in your industry, increase your company's name recognition and deepen your brand impact – leading to increased sales. You've got nothing to lose, so start creating some content today!
Linda Fanaras, the president and founder of Millennium Integrated Marketing, located in Manchester, NH, and Boston, can be reached at 877-873-7445 or lfanaras@mill-im.com.