Winter weather and New Hampshire wage laws
What employers can do when employees aren't needed at work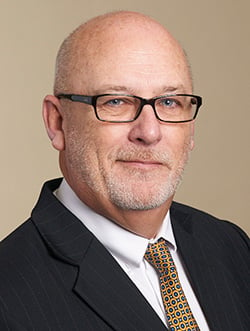 There is an expression that if you don't like New England weather, just wait a minute – it will change.
We have all experienced the challenges of getting to or from work in bad weather, especially during winter months. One of the biggest challenges for employers during these dark and cold months is determining if and when to close because of bad weather and how many employees, if any, are "essential" for that workday.
In the winter of 2013-14, the first reported snowfall in New Hampshire was on Nov. 3 and the last was on April 12. In the month of February 2014, alone, there were over 20 days of reported snowfall somewhere in the state.
With those weather challenges, many employers likely had to make staffing decisions. This year will surely have many of the same challenges, as we have already experienced snow and ice storms, and those storms caused power outages and travel nightmares.
Woody Allen once said that "Eighty percent of life is just showing up." While some can debate the percentage, there is no doubt that showing up is an essential function of most jobs. New Hampshire has a law that requires a minimum of pay when an hourly/non-exempt employee reports to work, even when there is no work for him/her there that day.
That law, RSA 275:43-a, provides:
"On any day an employee reports to work at an employer's request, he shall be paid not less than 2 hours' pay at his regular rate of pay; provided, however, that this section shall not apply to employers of counties or municipalities, and provided further that no employer who makes a good faith effort to notify an employee not to report to work shall be liable to pay wages under this section. However, if the employee reports to work after the employer's attempt to notify him has been unsuccessful or if the employer is prevented from making notification for any reason, the employee shall perform whatever duties are assigned by the employer at the time the employee reports to work."
An administrative rule that accompanies that statute (LAB 803.03) also provides, exceptions and limits to this two-hour reporting pay rule, including:
"Employees who report to work and then request to leave on the basis of illness, personal or family emergency shall be exempt from RSA 275:43-a providing that a written explanation, initialed by the employee is entered on the employee's time slip or card;
"Employees who are hired and report to work with the expectation that they will work less than two hours and are notified in advance of their schedule shall be exempt from RSA 275:43-a provided that the notification is in writing; or
"Health care employees of community based outreach services providers who voluntarily make scheduled changes to meet the needs of the physically or mentally infirm clients they serve and who sign a statement upon hire stating that they understand this job requirement are exempt from RSA 275:43-a."
In short, employers should have a system to notify employees not to report to work (text, email, website, call-in, television or radio announcements). Employers who make a good-faith attempt to notify employees may not be required to pay that two-hour minimum.
However, if an hourly or salaried/non-exempt (not overtime-exempt) employee is scheduled to and expects to work more than a few hours in a workday, and doesn't receive notification from his/her employer that his/her services aren't required that day, and shows up at work, the employer has the option of paying the employee for the two hours and sending him/her back home or putting him/her to work and paying him/her for the hours worked.
If the employee refuses the work, no wages may be due.
Yes, in New Hampshire, where winter weather can disrupt travel and business operations for at least six months of the year, employers need to contact employees if they aren't needed or pay them for that day and the trouble of, as Paul Simon says, "slip sliding away!"
James P. Reidy, a shareholder in the law firm of Sheehan Phinney Bass + Green, practices in the areas of labor and employment law.