The state of careers in NH
There's promise for many job-seekers, but within a limited number of industries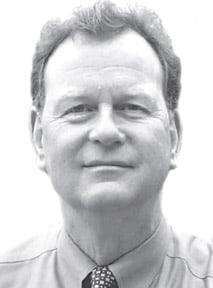 The "2014 In Review: Recovery" report recently released by the NH Employment Security Department is a very detailed and informative analysis of New Hampshire's post-recession economy.
In addition to being concerned about the economic health of my state as a citizen, I'm also intrigued by the report's implications for the careers of all New Hampshire workers. I've read the report in an attempt to identify some useful indicators in determining the current and future status of career development opportunities for the state's workforce.
It has several labor market-related indicators used to view the economic health of New Hampshire. The ones I think that can be used to derive the desired career information are unemployment and current employment statistics, employment by supersector (broad employment-industry categories), average hourly earnings, business employment dynamics and population. When taken together, a picture emerges of a state with career promise for many, but within a limited number of industries and a long-term pattern of slow economic growth.
News flash! Unemployment rates rose during the Great Recession! So where are we now? The state's seasonally adjusted unemployment rate for this past March was 3.9 percent, eighth in the nation. We're essentially tied with Vermont in having the lowest rate in New England. Nationally, the rate in March was 5.5 percent. Statistically, eighth out of 50 doesn't sound too bad. Anecdotally, the "Help Wanted" signs are reappearing in business windows statewide.
This sounds like good news, but if we dig into the data deeper we see some sobering facts. New Hampshire has a shrinking labor force that appears to be influencing the unemployment rate. As an aging state, we are experiencing a trend of fewer people participating in the workforce. This fact, combined with low rates of in-migration and limited entrepreneurial expansion, is resulting in slow economic growth.
To be sure there are a few bright spots, such as in advanced manufacturing, but this is not a game-changer.
In looking at employment by supersector, we see that the four most robust categories of hiring are in trade, transportation and utilities; education and health services; professional and business services; and leisure and hospitality. Among the hiring laggards are manufacturing and construction.
When we examine earnings in these supersectors, there have been increases in education and health services and in trade, transportation and utilities. Pay reductions occurred in manufacturing and professional/business services. Leisure and hospitality held steady.
Viewing current hiring in the context of near-term economic and demographic trends, including steady or declining population growth, a low level of in-migration, relative high levels of well-off retiree disposable cash, and a listing as sixth nationally in median household income tells me hiring tendencies are not likely to change dramatically.
If you intend to live for a while in New Hampshire, plan your careers accordingly. We do not have an economic climate that is attracting many skilled workers from other states or countries. Therefore, competition for jobs is likely to come from other residents.
Taken together, all of this news may suggest that careers oriented toward a graying population — financial management and wealth preservation wishes, leisure and hospitality wants and, of course, healthcare needs — should be considered. Beyond that, professional and business services hiring has recovered well from the recession. New Hampshire businesses still need accountants, HR professionals, operations managers, and technicians, among many other business service pros.
Career areas to watch out for include those feeling downward pressure from an aging population, such as public school teachers facing declining enrollments and construction workers encountering curtailed building expansion.
A direction that would be encouraging to see turned around is our level of entrepreneurship. More creative ideas and risk-taking on the part of individuals willing to start businesses targeted to improving the lives of New Hampshire residents just might enhance our standard of living and boost economic growth simultaneously. Now there is a career option!
Bill Ryan, founder of Ryan Career Services LLC, Concord, can be reached at 603-724-2289 or bill@ryancareerservices.com.