The remarkable ascent of NH
How we grew to become the 'Best State for Opportunity'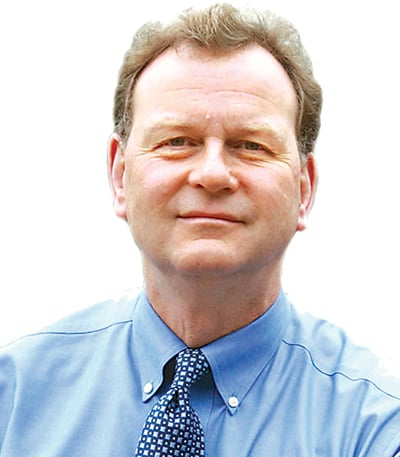 In rural 19th century Sutton, NH, population declined following the sheep boom in the late 1840s as farmers abandoned their farms in search of better land in places like Ohio and Indiana. Sutton was not alone. Rural living was proving to be too difficult for many New Hampshire residents of small towns.
Young women, if they could, were among those who traveled to Lowell, Mass., to work in textile mills and live in boarding houses. This was seen as a step up and better than a life of struggle on desolate unproductive farms.
At America's Credit Union Museum on the West Side of Manchester is a turn of the last century photograph of hardscrabble young boys posing not in front of their school, but rather beside one of the Amoskeag Manufacturing Company's mills in which they worked. Injuries, death and child labor, both boys and girls, were common then. The closing of the mills in 1935 hit the Manchester economy hard, as did the closing of the Nashua Manufacturing Company in Nashua and the Brown Company paper mill in Berlin, both of which occurred in the 1940s.
During the summer of 1987, Allied Leather Corp. of Penacook announced it was closing, putting 300 out of work. The New York owners referred to the "tight labor market" and "continuing problems" treating the tannery's waste. The company had been fined the year before for moving chemicals without a permit. Most of the employees were on their summer vacation when the news of their job losses broke. Plans were made for combining the tannery's operations with other plants in New York and Pennsylvania.
New Hampshire has many such economic hardship tales from its 230 years of statehood.
When I was young in the 1960s and 1970s, and from Massachusetts, we would hear of the poor people in New Hampshire, or "Cow Hampshire," as it was disparagingly called. The people were known as tough, conservative and independent, but hardly prosperous.
So it caught my eye when U.S. News and World Report released its rankings of the Best States for Opportunity this fall. And guess who came out on top, Numero Uno, King of the Hill, No. 1 out of 50? You guessed it, New Hampshire.
To quote them, "New Hampshire, which enjoys among the highest median household incomes in the nation, stood out as No. 1 for opportunity."
Let's take a moment to soak this in. Yes, we are surrounded by rancor, political polarization, culture wars, stagnant wages, opioids, automation, globalization, white nationalism, and on and on, but here on this rocky, thinned soiled, forested, mountainous, tick-infested, small patch of America we are in the estimation of one journalistic source, with a methodology to back up its claim, the best state in the nation for opportunity. Wow!
What happened? Some fun facts may help to explain why New Hampshire is now enjoying the most prosperous time in its history.
Advanced manufacturing, technology, professional services, health care and, of course, tourism are strong economic sectors here. Median household income in 2016 was $70,936. Given that the national average that year was $57,617, we are not doing too badly. No personal income or sales tax probably helps, but that has been the case for a long time.
Lots of retirees like it here. In fact, we are among the top three states with lots of old people. During the Great Recession and its aftermath, 246,000 people moved away, but another 247,000 moved in.
I can't say exactly what has been New Hampshire's secret success sauce, but one obvious observation is that modernity is being kind to the state. Somehow, we seem to be converting economic, social and demographic changes into prosperity. Despite all the bad sky-is-falling news we're bombarded with daily, this is a cause for all 1.3 million of us in New Hampshire to celebrate.
Bill Ryan, founder of Ryan Career Services LLC, Concord, can be reached at 603-724-2289 or bill@ryancareerservices.com.