The Millennial point of view
How is your organization adapting to your youngest employees?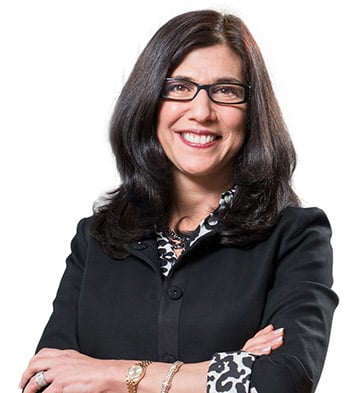 From healthcare, politics, even the economy, the attitudes, views and actions of Millennials are changing the face of the nation, particularly at work. They range in age from 18 to 34, and at 54 million strong represent the largest generation in the workforce. They have been talked about since their "Baby on Board" signs began appearing in the back windows of their parents' cars. Because they see the world differently than Baby Boomers and Generation X, they are changing and will continue to change, the way we all approach work.
As Millennials began to come of age several key events shaped their universe, including the 9/11 attacks and the ongoing war on terrorism; changing attitudes about workplace benefits and loyalty; the failure of government at all levels to respond to the Hurricane Katrina disaster; and the fact that technology has always been a part of their daily life.
Understanding this is the world they grew up in helps us to better understand the Millennial point of view, expectations and goals. A presentation by UrbanBound, a web-based software company, grouped these into five key areas:
1. Affirm regularly: Millennials want to know they are doing a good job and/or receive feedback on how to do it better. On the flip side, they don't tend to handle criticism well, and any sort of raised voice is viewed as yelling or shouting. It is about mentoring along the way, affirming that they are on, or leading them to, the right path. We all want to know we are on the right track, to receive praise and be appreciated for our contributions. Millennials who "aren't feeling it" will leave to find it elsewhere.
2. Money doesn't talk. Well, not completely anyway. Millennials want jobs where their strength and creativity can have impact. Work for the sake of work isn't going to cut it, and according to UrbanBound, 92 percent of them believe success should be measured by more than just profits. Millennials care about causes, are quick to give of their time and talent, and want to work for a company engaged in the community — local or global. Also, growth is critical, and promotions are expected as they demonstrate forward movement. They would much prefer to take their talent elsewhere than be stagnant.
3. Balance is key. Millennials value time with friends, family and pursuit of their own interests. Benefits, including flexible scheduling, telecommuting, paid sabbaticals and paid volunteer days, will win them over pay any day, according to Fortune magazine. In fact, 69 percent of Millennials think being in the office from 8 a.m. to 5 p.m. every day is unnecessary. Their attitude toward where work fits in their overall life is 180 degrees from the traditional Baby Boomer view, and has already reshaped the Xers' thoughts about work-life balance. It is finding a way to integrate the personal and professional, as we are connected 24/7.
4. Go team! Millennials want to work collaboratively and creatively, and desire a work environment that facilitates that. Millennials want to be social and comfortable to fire up their creativity. Working with their friends in a creatively supportive environment leads to productivity (company benefit) and meaningful work (Millennial satisfaction).
5. Technology-driven. They have grown up with technology being central to their everyday lives, and at work they expect the best. In fact, 59 percent of Millennials say state-of-the-art technology is key to job selection, according to UrbanBound. As early adopters of new technologies, they won't hesitate to use it if they believe it will increase efficiency. And remember, they like to be social, so don't even think about blocking or discouraging social networking while at work. That will send a strong, negative message aimed at the heart of who they are and what they value.
As your organization continues to balance and integrate the work styles of up to five different generations, keep in mind Millennials will represent 75 percent of the global workforce by 2025.
At the end of the day, we all want dedicated and productive employees who embrace and forward our company's mission. Integrating creative and technology savvy Millennials with the experience and expertise of Boomers and Xers, can help create a learning organization that is a win-win for all.
Linda Fanaras, president and strategist of Millennium Integrated Marketing, Manchester, NH, and Boston, can be reached at 877-873-7445, ext. 201, or at Lfanaras@mill-im.com.