Telecommuting: a 'reasonable accommodation?'
Under recent court ruling, the possibility is growing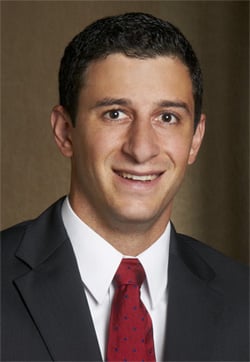 Q. Terrence, in the marketing department at a medical device manufacturer in Concord, requested that he be permitted to work from home for three days a week to better allow him to administer his diabetes medicine. Jolene, the company's human resources director, wants to know if the law requires her to grant Terrence's request.
A. Telecommuting is an attractive option for employers looking to foster a more-flexible working environment, but that's all it's been: an option. In light of recent case law, however, that could be changing.
A court recently recognized that technological advances may make telecommuting a "reasonable accommodation" for disabled employees under the Americans with Disabilities Act. This is a change from prior decisions and could spur an influx of telecommuting requests and force employers to more carefully consider their policies for workplace accommodations and disabled employees.
The ADA requires employers with 15 or more employees to provide disabled employees with a reasonable accommodation that enables the individual to gain equal access to the benefits or privileges of their job. For years, courts did not consider telecommuting a reasonable accommodation for most jobs because physical presence or attendance in the office was considered an essential function. Moreover, some jobs – such as a retail sales associate or nurse – simply cannot be performed remotely. Unsurprisingly, the Equal Employment Opportunity Commission has taken the opposite position and advocated for judicial recognition of telecommuting as a reasonable accommodation.
Earlier this year, in EEOC v. Ford Motor Company, the Sixth Circuit Court of Appeals endorsed telecommuting as a potential reasonable accommodation under the ADA.
The case involved Jane Harris, a former resale buyer for Ford, which was a position that required a good deal of personal interaction with co-workers and Ford clients. Harris suffered from irritable bowel syndrome, and in 2009 requested that she be allowed to telecommute as an accommodation for her illness.
Ford offered Harris several alternative accommodations –
including moving her cubicle closer to the restroom and seeking another job within Ford more suitable to telecommuting, but she rejected those options. Ford denied the request to telecommute. Harris filed a charge of discrimination, and the EEOC eventually brought suit on behalf of Harris against Ford, but the trial court dismissed the EEOC's claims before trial.
There were two issues for the appeals court to consider:
• Whether Harris' physical presence in the office was an essential function of her job
• Whether the proposed telecommuting arrangement would create an undue hardship on Ford
The court found that there were enough facts in dispute relating to both of these issues that the EEOC could pursue Harris' claims in a jury trial, and reversed the trial court's dismissal order. The court also found that Ford's alternative accommodations were not reasonable for someone with Harris' condition.
Of particular import for employers was the court's statement that "attendance" in the workplace can no longer be assumed to mean attendance at the employer's physical location. The court emphasized that advancements in technology have diminished the need for in-person contact or presence during team meetings or group conversations. Positions that require a great deal of teamwork were therefore not inherently unsuitable for telecommuting arrangements, and jobs like Harris' that required face-to-face interactions with co-workers and clients could still be effectively performed from home.
Though the ruling did not mandate telecommuting as an accommodation, if this decision represents the beginning of a judicial trend toward finding that telecommuting is a reasonable accommodation for more jobs under the ADA, then there are some key points for employers to remember.
First, the accommodation request should trigger an "interactive process," with the employer carefully considering with the employee the essential functions of the employee's job on a case-by-case basis. Employers should consider how often the employee will need to work from home, whether face-to-face interaction is required, whether the employer can adequately supervise the employee's work from home, whether the employee will have access to essential documents and be able to communicate with co-workers and clients from home, and whether the employee has to use certain equipment in the office in order effectively perform their job.
Second, if the employer is going to deny the telecommuting request (which employers are still entitled to do if there are different accommodations available), it must have specific reasons for doing so. Simply stating that an employee needs to be physically present in the office for "team-building" purposes or claiming generally that attendance is an essential function of the job may not hold up in court.
Finally, employers should re-examine their current policies on telecommuting, since the ADA requires employers that offer telecommuting programs to other employees to allow employees with disabilities the opportunity to apply for these programs.
Nicholas Casolaro, an associate at the McLane Law Firm, can be reached at 603-628-1246 or at nicholas.casolaro@mclane.com.