Storyscaping: the new age of marketing
It's a concept that encourages customers to explore your brand further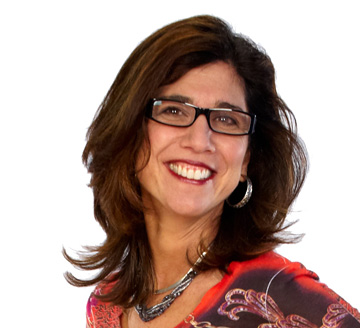 The act of storytelling, something that has been passed down through generations, now takes center stage in marketing in the form of storyscaping. Today, it isn't enough to just develop and produce an ad concept that reaches your customers. It takes a connection, imagination, and most of all, an experience, to inspire a customer to take action and buy into your brand.
Marketers are putting an emphasis on storyscaping because they want to create an experience that saturates both online and traditional marketing methods and evokes emotion in customers to inherently bond them to a brand. Storyscaping leverages our always-connected community and allows customers to infuse their own stories into a company's brand by making an irresistible experiential connection.
Although content marketing has been on the tip of every marketer's tongue for some time now, storyscaping seeks to take connecting customers to a brand one step further. This is done by building your brand into a world that consumers can immerse themselves in as they would their favorite novel. This "brand world" is made up of customers' experiences, relatable connections and messaging that saturates every medium your business uses, making your brand eternally accessible.
According to Gaston Legorburu, worldwide chief creative officer at SapientNitro, "storyscaping isn't just a philosophy — it's an approach. We are the authors of story experiences, and by leveraging stories as catalysts, we can ultimately drive and shape consumer behaviors." SapientNitro introduced the concept of storyscaping a few years ago and, although still a new concept in some respects, this new-age form of storytelling is intriguing marketers.
Storyscaping seeks to take storytelling to the next level, not by tossing out everything marketers have ever known about building a brand and customer loyalty, but by developing a brand experience that is always "on" and accessible in today's connected world.
This type of "brand world" is made up of customer experiences that can be had through social media, mobile apps, a website, product or service purchases, and more.
Memorable experiences
What's unique about a storyscaping approach is that it provides customers with the opportunity to enter and exit a brand's world at any moment. This allows customers to always come away with an experience that draws on an emotional connection or shared values, thus creating memorable experiences.
When you set out to create memorable experiences for your target audiences, you want to connect to them each and every time. Whether it's the first time they come in contact with your brand or they are loyal brand customers, you want to foster experiential connections that inspire and encourage continued interaction with your brand.
This type of brand and customer interaction develops relationships, brand awareness and loyalty, as well as a brand culture or world.
Discover how you can encourage customers to experience their own stories with your brand and relate previous personal experiences to those of your brand. By creating memorable experiences through shared connections, you are much more likely to immerse your customers in your brand.
As marketers, it is our ultimate goal to have our target customers identify with and engage in a brand for a lifetime. There is no better way to do this than to build a world for your customers that is founded in brand experiences, emotions and loyalty. You are far more likely to remember an experience that you had yourself as opposed to even the most compelling story.
This storyscaping concept encourages customers to explore your brand further and dig into that storyscaped marketing approach that you've adopted across all of your online and offline mediums. By evolving the customer experience, you set out to connect with your customers through modern storytelling that lets them play their own role in your brand's continuous story.
Linda Fanaras, president and Founder of Millennium Integrated Marketing, located in Manchester, N.H. and Boston, can be reached at 877-873-7445 or lfanaras@mill-im.com.