Small firms going paperless
Bar survey finds more embracing new technology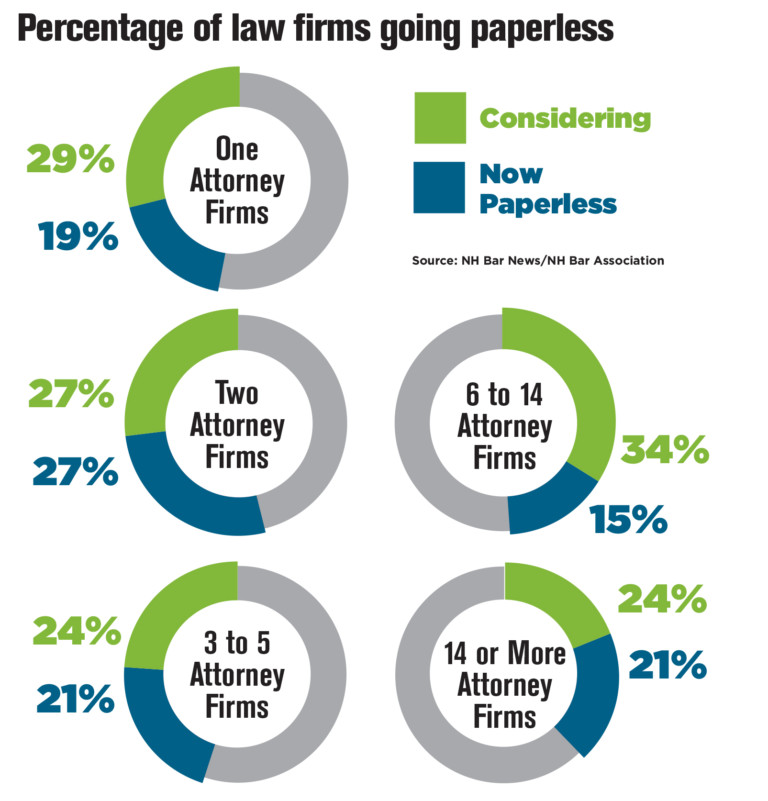 Law firms in New Hampshire are at various stages of adopting relatively new technology to streamline office operations by storing data in the cloud and reducing the need for paper and physical storage space, according to results from the NH Bar Association's Economics of Law Practice survey, conducted last year.
Of the 159 solo practitioners who responded to the survey, 18 percent, or 29 attorneys, said they do not use paper files. Roughly 30 percent of respondents from midsize firms said they work in offices where the move to become paperless is under consideration.
Responses indicate that middle-size law firms (those with up to 14 attorneys) are either using or more willing to embrace conversion to paperless processing of client and case information than larger firms participating in the survey. Regarding the use of the "cloud" to store data and communicate, some firms remain wary of confidentiality, access to data and reliability issues, but the low cost and accessibility has made many converts. These graphs show offices that have gone paperless and those considering it.
Article and charts courtesy of NH Bar News/NH Bar Association.