Small businesses leery of HealthFirst insurance plan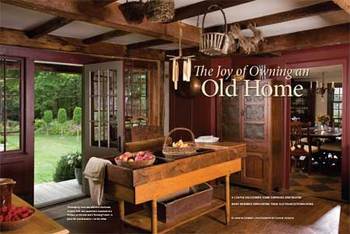 Touted by the governor and its backers in the Legislature as a more affordable health insurance option for New Hampshire small businesses, HealthFirst was launched some two months ago to great fanfare. But since then, it's been greeted with a lot of skepticism and few subscribers.HealthFirst, which was enacted in the last session of the Legislature and became available Oct. 1 to Granite State businesses with fewer than 50 employees, was created to provide small businesses with a wellness-focused health insurance plan that supporters said would potentially cost 20 percent lower than comparable plans offered through private insurers.The problem seems to be that the insurance product employers were expecting, especially in terms of cost, and what is actually being offered appear to be two different things.
"From a price standpoint, HealthFirst has not demonstrated a lower cost from other products," said Chris Henchey, chief operations officer of MVP Health Care and New Hampshire vice president.MVP, along with Anthem Blue Cross Blue Shield, Cigna and Harvard Pilgrim, offer HealthFirst plans.
According to Jim Hill, a business and compliance adviser with Keene-based insurance agency Clark Mortenson, the key factors in the disappointing launch of HealthFirst are the product's complexity and its cost."People are really scared about the $2,500 or $4,000 deductible," said Hill. "There is a wellness benefit, but it is a credit on the deductible, not premiums. The premiums are not enticing enough yet."
He said his company has conducted a number of seminars on the plan, adding that, while businesses are "very interested in any way to reduce premiums, the feedback we get is that they would really like to see rates go down and where we go from there," said Hill.
While the plan has been available for just two months, MVP reported fewer than 10 enrollees on Nov. 17. Harvard Pilgrim officials said they did not have any enrollees at that point. Likewise, Cigna officials said there was "not much" enrollment activity for HealthFirst in New Hampshire.
Anthem Blue Cross Blue Cross and Blue Shield in New Hampshire appears to have had the most success with enrolling HealthFirst customers – it has "several hundred" so far, according to Robert Benedetto, the insurer's director of sales. "We'll have a better grasp on enrollment in January after the open enrollment period – that will be the single biggest month."
Points of confusion
Despite the gap between cost expectations and realities, "people are grateful it's being offered and that they have the opportunity to be enrolled," said Sen. Kathleen Sgambati, D-Tilton, chief sponsor of Senate Bill 540, which created HealthFirst, and who now serves as chair of the HealthFirst Advisory Committee. "Yes, there is a concern that the rates are still too high, but when you compare apples to apples, this is a competitive plan that is comprehensive and wellness-based."The basic plan design across all four carriers is similar to a health maintenance organization. Deductibles are $2,500 per member, with no more than $5,000 per family per contract year for Tier 1 facilities — those determined by the advisory committee to have a lower cost of care — and $4,000 per member ($8,000 maximum for families) for Tier 2 facilities.It fully covers preventive care, including mammograms, pap smears, prostate cancer and cholesterol screening, with a $20 co-pay for doctor's office visits, a $200 co-pay for emergency room visits (which may be waived if the patient is admitted to a hospital), $250 for a colonoscopy, and $10 for generic drug prescriptions.
Wellness incentives come in the form of credits toward meeting the deductible if certain benchmarks are met – namely completing a health assessment questionnaire, quitting smoking and remaining smoke-free, blood pressure lower than 140/90 and a body mass index of less than 25. A $200 reward is given in Year 1 of the plan, a $1,000 credit is given in Years 2 and 3.Perhaps the biggest point of confusion has been that the plan that was delivered did not seem to be what small-business owners were expecting.
The governor's office released figures citing such examples as a small business with eight employees – in the example, six single employees, one couple, and one parent and child — would pay about $4,000 a month, as opposed to $5,300 for a similar plan, for a yearly savings of more than $15,000.Another example given by the state, a small business with 14 employees — 11 single employees, two couples and one family — would pay about $6,100 a month versus $8,900 for a similar plan, saving $33,000 a year.
Harvard Pilgrim's Beth Roberts, vice president of northern New England operations, said that, for such a price-sensitive small-group market like New Hampshire, any plan with a higher price tag might get passed over.
"The small-group market buys on price. HealthFirst was not as low as some products on the market because of all the wellness features that were included," she said. "If it was a choice between this or a standard or similar product at the same price or cheaper, it was easier for them to choose the latter," said Roberts.Roberts said she believed the many employers were expecting that the wellness features would reduce premium costs, but they are now finding out that "the costs come off later, in the deductible discounts trended over time," she said.
Changes ahead?
Kristin Powers, owner of Trikeenan Tileworks in Keene, reviewed the plan for her 35 employees. While she said she "applauds the state and the insurers for their endeavors and hope they continue," she decided against purchasing the plan."A non-starter for us was the fact that you had to use a private lab for your lab work. There aren't any in the Monadnock Region," Powers said. "The only labs in this part of the state are at a hospital."
Hospital labs appear to fall under the higher Tier 2 pricing.
She said worked with her broker to find out where the private labs were, "and they seemed to be mostly concentrated in the eastern part of the state, over an hour away."The price point was also a major issue for Powers.
"It was only $6 per employee per month cheaper," she said. "An equivalent plan was $298 per employee and HealthFirst would have been $292."
She also said it would take two or three years before employees would really seen any benefit with the plan, and even that "didn't really work" because she said she felt the benefits come in the form of reductions in the deductible, something many healthy employees might never reach."Unless you get very sick or have an accident, you might never use it," said Powers. "The whole point of the plan is to be well."
And that brought up another point of contention for her. She said she felt the health assessment questionnaire was burdensome for employers to manage, making it seem as if "the employer is responsible to make sure that their employees are not overweight, for example."Powers added: "I believe in wellness, and if it hadn't been for these issues, I would have continued to look at the plan."
According to Hill of insurance agency Clark Mortenson, while "in the larger scale," HealthFirst "will make people more healthy as their efforts are being rewarded, in the small group market, it doesn't matter if you have 20 people in your office that have a heart attack or 20 that only see the doctor once a year – there's no medical underwriting. You're trying to make them healthy, but it really won't matter because of the employee population make-up."Still, Hill said he liked the idea that each carrier offers its own version of HealthFirst, and that the "wellness rewards that are being asked for are not that difficult to attain." But, he added, "right now, the premiums are not there. They heard a 10 percent to 20 percent reduction."
While it is still too soon to tell the full extent of HealthFirst's savings to employers, the HealthFirst Advisory Committee was scheduled to review the plan and discuss what, if any, changes might be needed.Senator Sgambati said HealthFirst will be reviewed in the next legislative session as well, "to see if there are changes that need to be made to make it more affordable and attractive."She said one idea could involve offering more wellness incentives sooner.
She also said an additional product may be considered, one that has fewer benefits and is ostensibly cheaper — but she said she didn't think that would be a high-deductible plan."We tried to avoid a high-deductible plan in the first round. We wanted something wellness-based with incentives," she said.
Sgambati also said the advisory committee may decide to do nothing and give time for market forces further down the road to work.
"It is very early," said Senator Sgambati, "and it takes time for some traction."
Cindy Kibbe can be reached at ckibbe@nhbr.com.