Rail authority could usher in a new era in N.H.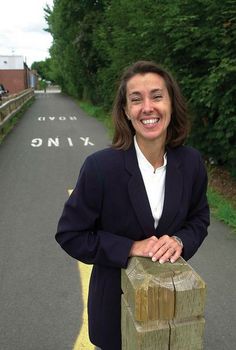 Deep in the recesses of the legislative process – buried beneath budget and educational-funding battles, lost amid debates over abortion, civil unions, seatbelt use and smoking bans – a state rail authority was born.
On June 13, the Legislature passed, and Gov. John Lynch is expected to sign into law, Senate Bill 75, which creates a New Hampshire Rail Transit Authority. The bill glided through the Senate and was approved by the House on a 189-120 vote.
This baby rail authority may have come into the world without a penny – there was no funding attached to the bill – but as it grows, it comes with the potential of great power.
Under SB 75, the authority has the power to issue bonds, make contracts, apply for state and federal funds, take land by eminent domain and enter people's land to survey it. It can wheel and deal with other transit authorities, governments and railway companies, set fares, collect fares and invest the proceeds.
The authority will not be part of the Department of Transportation, which has, in the past, often treated rail like an unwanted stepchild. The Public Utilities Commission will not regulate it. It won't pay taxes. And while it will have to issue annual reports, and be subject to the Right to Know Law, this independent authority won't be formally reviewed by lawmakers until 2012.
While the Legislature and governor will make some of the appointments to the authority, it will be an authority dominated by the towns and planning commissions that the rails would run through, and it is the authority that will have the sole decision on where the rail will go.
"This is definitely a turning point," said Kathy Hersh, community development director for the city of Nashua, which, according to the new bill, will be the first stop of any rail in the state of New Hampshire.
But the authority will not be limited to extending rail to Nashua and Manchester, as it would have been in the original version of the bill. This authority also could extend rail up to Concord, link up the old route to Montreal, even bring back commuter rail to Portsmouth.
"We now have the possibility of rail returning. We can begin to see how it will actually work, how it will play itself out," said Peter Griffin, resident of the New Hampshire Railroad Revitalization Association.
Griffin and his fellow rail advocates have been pushing rail for years, but until now it was usually as supplicants to the state Department of Transportation to push for more state and federal funding. But the DOT is primarily funded by the gasoline tax, which according to the state constitution must be spent on highways.
Advocates have argued that money spent on rail indirectly helps highways by keeping trucks and cars off of them, extending highway life and avoiding the expense of building more roads to accommodate traffic. But the state Supreme Court didn't buy that argument in 2004, and since then revival of commuter rail in the state has been at a standstill – all while Amtrak's Downeaster — which makes stops along New Hampshire's Seacoast and most agree has been a success — was capturing the long-distance commuter.
Financing schemes
But Amtrak is a federally subsidized agency, and New Hampshire has been reluctant to spend the kind of money it did to build a major project that isn't a road, even if it would bring in a much larger amount of matching funds.
The new authority, however, isn't New Hampshire. It is independent from the whims of the Legislature and it doesn't receive a penny from the gas tax.
"This is due to the court decision in 2004," said Steve Williams, the executive director of the Nashua Regional Planning Commission, and one of the main architects of the authority legislation. "The N.H. DOT has been reluctant to take on this sort of responsibility. They wanted to avoid those questions. The authority is a way of separating responsibility from the gas tax."
The authority may not be a governmental body, "but it would have the ability to do everything it needed to develop and operate passenger railroad in New Hampshire. This is a pretty wide-ranging bill," Williams said.
And just because the authority can raise money, doesn't mean it has money — at least not the kind of money needed to bring back rail. And it won't be able to borrow the kind of money — $80 million by some estimates — just to bring the tracks and buy the equipment necessary to provide commuter service through Nashua up to Manchester.
For one, the authority can only borrow against operating revenue — and not speculative revenue either, said Williams, but an existing revenue stream. Once the authority is running trains, he said, it could borrow money. But it needs to apply for federal funding in order to get things going.
"Bonding will only help us in the future," he said.
There is some money already available: some $24 million in congestion mitigation air quality funds have been set aside. It just simply can't be transferred into the authority's bank account. The agency will have to spend and apply for reimbursement. But that process has been quietly moving forward. Included in the state capital budget for instance is $1 million of matching rail funds and Nashua is planning on using a tax incremental financing district, or TIF, to help finance construction of a rail station.
Under the TIF scheme, Nashua will designate a section of the city for the rail station, estimate the increase in property values it would bring and borrow money against that increase to finance the station.
The city also may be able to find other creative ways of reducing spending, such as working in conjunction with developers. For instance, if the city were to provide parking on its own, it would probably have to charge commuters, limiting ridership. But if it were done in conjunction with a developer who needed parking more at weekends and nights – say a movie theater – then it could share the cost of parking, lowering or eliminating parking fees.
The city was working with a developer to do just that at a site in South Nashua, but the development firm gave up waiting for the rail authority bill to pass and finished its design without the train stations, said Hersh.
"But that doesn't mean there aren't other opportunities in the same area that we are pursuing," she said.
Summer start-up?
Establishment of the authority isn't the only major step needed before major funding is received. Another potential roadblock has to do with liability. The railroads that own or connect with New Hampshire lines would be reluctant to move ahead without the state paying for its share of liability insurance, but the price of that insurance is dependent on whether the state caps liability at a certain amount. The other New England states with rail have such a cap, but it has been opposed here by the New Hampshire Trail Lawyers Association. A cap would save about $1 million a year and given that the operating budget is expected to be about $8 million, "that incremental cost would make it so expensive that you can't afford to operate it," Williams said.
This year's attempt to establish a liability cap became a study bill, which was quickly signed into law by Lynch, with a report due in November. It is the hope of rail advocates that such a cap will be approved next year.
As for the authority itself, Williams hopes it will be up and running by the end of the summer. The regional planning commission has enough money set aside to provide transitional staffing, but the hope is that the authority will start receiving federal funds to provide its own staff and work toward getting the big money.
Even then, Williams said, it would take at least two years before there is any construction on the Nashua rail project. And – as has been the case with rail so often before – this train may never get out of the station.
But establishment of the authority will change the idea of re-establishing commuter rail in New Hampshire from a pipedream to a possibility, maybe even a probability, since the federal government funds such projects and the state will have an entity that can accept and spend those funds.