Promote your expertise with LinkedIn
A complete profile is just the start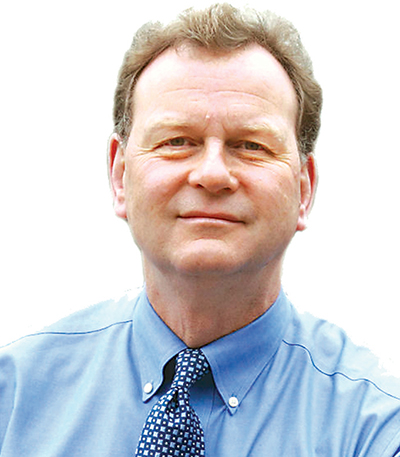 There are significant reasons for sharing your career field expertise with others. Doing so establishes you as a qualified and trusted resource among colleagues, management, and customers, aligns you with other experts, thereby enhancing your comprehension and skill capacity better positions you for future career advancement opportunities and brings you the profound satisfaction that comes from becoming an emerging master within your profession.
LinkedIn, the professional social media platform where we've all heard we're supposed to be present (And we are!), has developed into an excellent tool for communicating, sharing and promoting your expertise. Utilization of LinkedIn and its core features can result in you having the means of crafting a powerful and multi-dimensional message for all those seeking the sound judgment and competence you are capable of providing.
Given the LinkedIn development team's commitment to dynamism and continuous improvement, today the site is a fine-tuned mechanism for you the career specialist to hone and project your know-how. Let's review the ways this can happen:
I predict the online profile/portfolio hybrid will eventually replace the traditional resume. I can't say exactly when, but we seem to be headed in that direction. Easy access to your profile will be mandatory and expected. So there is no better time than the present to start getting on with this trend.
LinkedIn allows you to tell your professional story in the first person without the constraints of resume conventions. Fill out your profile as completely as possible. Use the "summary" to introduce yourself in an engaging manner that discloses how your journey began, how your passion was ignited, and where you see the industry and your role in it headed.
The "experience" section should be packed with accomplishments—the more quantifiable the better. The "skills" and "endorsement" piece should be keyword-rich, and your headline needs to communicate your career title, not your current job title. Oh, and don't forget a professional headshot, not a detail cropped out of a wedding picture.
LinkedIn's advancement in becoming a repository for work samples, slide shows, videos and, yes, your traditional resume among other valuable pieces, has been a smart move, permitting professionals to now have the ability to post performance evidence that can speak louder than words alone. Populate this area with artifacts that pop and make your efforts shine. Show future employers and potential business what level of quality you can deliver.
Blogging and publishing online pieces where you expound on industry-related topics and issues of the day is now available with LinkedIn Pulse. Have something of peer interest to write and the readers will come out of the woodwork. Let this feature be a megaphone for your expertise. Clarify current trends and best practices. Showcase pertinent strengths, weaknesses, opportunities, and threats impacting your terrain. Detail steps that need to be taken to improve conditions. Be a regular contributor and become a respected voice.
Perhaps one of the strongest elements in LinkedIn is the Groups. Here is where you can boost your industry presence and generate and cultivate high-value connections.
Involving yourself in timely and relevant subject matter with other experts and stakeholders benefits all participants and deepens your career association. Not only can you increase your visibility, but you can amplify your knowledge to those wanting and needing to hear your input. Also being able to contact individuals directly gives you favorable circumstances for building that all important professional network.
I still hear from too many clients something that goes like, "Yeah, I'm on LinkedIn, but I don't really know what to do it." Well, I hope this is in part somewhat illuminating to you in this cohort. In short, if you're serious about your career, you need to be serious about LinkedIn.
Bill Ryan, founder of Ryan Career Services LLC, Concord, can be reached at 603-724-2289 or bill@ryancareerservices.com.