Optimizing customer experience
Offline and online, employees are key to providing a consistently great experience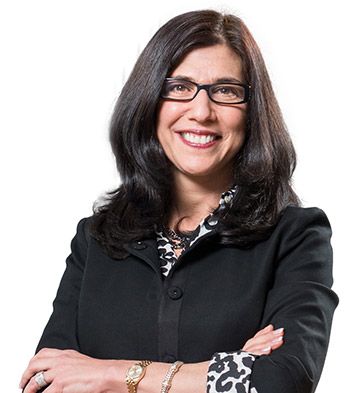 Optimizing the customer experience is a delicate dance between doing too much and not doing enough. It starts with "Hello" or "May I help you?"
While at first it may seem old-fashioned, the sincerity of that initial greeting sets the tone for the customer's experience with you once you have them through the door, whether literally or virtually. Face-to-face, you can read a person's nonverbal communication to get a better understanding of what level of interaction and information they want or need from you. On the phone, you can hear it — remember the advice to always smile when you answer the phone? Customers can hear the difference.
Online, it is all about response time, or lack thereof.
Disney, Southwest Airlines, and more recently Zappos — which reports 75 percent of its business is from repeat customers — are companies that are renowned for their focus on the customer experience. How are they so successful at delivering a consistent experience? Their employees, their number one brand ambassadors. They can make or break the customer experience, which affects customer loyalty, revenue and perception in the marketplace.
Empowering them to resolve issues on the front line provides opportunities to deliver on those pivotal moments all along your customer's journey, to personalize the customer experience and deepen brand awareness. This does not mean every issue centers around conflict resolution.
Sometimes it is simply sensing that there is an opportunity to make a difference and acting proactively on it by listening, acknowledging, addressing the issue and delivering the unexpected.
According to Forrester Research, the customer experience rose to be the top priority among business leaders in 2015. It is expected to stay among the top 10 critical success factors in 2016. As explained in an article in the September 2013 Harvard Business Review, "The Truth about Customer Experience," the experience has to meet or exceed the brand promise at every touch point throughout the customer's journey.
• It is about knowing your customer's expectations, not simply managing them.
• It is about providing them useful content and information, not sending repetitious corporate propaganda.
• It is thinking about your relationship in the long-term and the value you can provide, not just focusing on the short-term revenue gain in the here and now.
Signature moments can happen anywhere: in-person, on the phone and online. Don't forget that social media is a two-way conversation. You need to respond to customer initiated comments and posts on social media in the same way you expect them to comment, like, share and retweet your content. No comment is not an option.
The Huffington Post recently shared "50 Important Customer Experience Stats for Business Leaders," based on research conducted by Estaban Kolsky, CEO of thinkJar, a customer strategy think tank. Notable among the results:
• Research shows that 55 percent of consumers are willing to pay more for a guaranteed good experience.
• 13 percent of frustrated customers will tell 15 or more people if they're unhappy.
• Among happy customers, 72 percent will share a positive experience with six or more people.
• 55 percent of customer requests for service on social media are not acknowledged.
Always ahead of his time, public relations legend Patrick Jackson was a visionary on the power and importance of relationships to help organizations thrive. In the late 1990s, the Internet was in its infancy and social media wasn't even on the horizon, but one thing Pat Jackson was often quoted on, and in this day of digital communications and social media, has never been more true, is people — employees, customers, shareholders — "want to be served, not sold. Involved, not told."
He said each depends on the other for your brand's overall success; the engagement is no longer top down or inside out.
You've heard the stories about people turning to Twitter to post their frustrations with a company, to finally get a response in minutes that had been taking hours. But it doesn't always have to be about the negative. This is where we connect the dots from an old-fashioned "hello" to today's emoji.
The important thing to remember is customer word-of-mouth is still the most powerful form of promotion, and social media amplifies that, good or bad. If a customer can't navigate your website, got the run-around from your call center or had an in-person experience that was less than, you can bet you and everyone else is going to hear about.
Know and promote your brand, live up to the promise, deliver the same experience online, on the phone and in-person, every time. Need help developing your strategy? Millennium invites you to say "hello."
Linda Fanaras, president of Millennium Integrated Marketing, with offices in Manchester and Boston, can be reached at 877-873-7445, ext. 201, or at lfanaras@mill-im.com.