Nominations sought for 15th annual Business Excellence Awards
Submission deadline is Sept. 15 for NH Business Review honors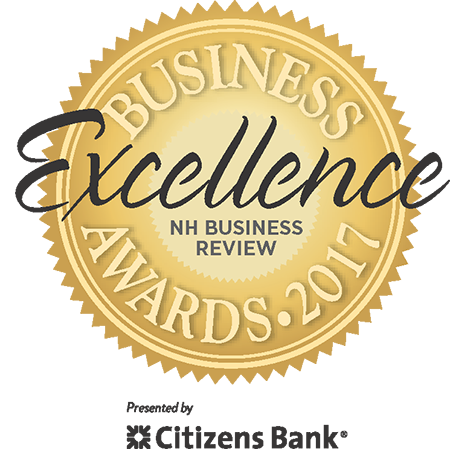 The nomination deadline is Friday, Sept. 15, for NH Business Review's 15th annual Business Excellence Awards.
The awards, which recognize the imagination, industriousness, innovation and achievements of business owners and operators in New Hampshire, will be presented in November at an evening reception at the Radisson Hotel in Manchester.
"The nomination period of our Business Excellence Awards is always an exciting time as we learn about and review the innovative work of both well-established businesses and newer companies just starting on their road to entrepreneurial success," said Jeff Feingold, editor of NH Business Review. "New Hampshire's business community is vital to the overall success of the state, and we are proud to honor individuals that strive for a prosperous New Hampshire for the fifteenth year."
Categories for the 2017 Business Excellence Awards are:
• Business & Professional Services
• Real Estate & Construction
• Consumer Services
• Nonprofit
• Health Care
• Financial Services
• Manufacturing
• Technology
Two winners will be honored in each category, with one award for businesses with fewer than 100 employees and the other for those with more than 100 employees. Large companies may choose to nominate a top executive of a division rather than the company's CEO.
Judges will evaluate submissions based on industriousness; innovation, vision and creativity; employee and customer relations; achievements and accomplishments; overcoming adversity or competition; overall success of company or organization; dedication to chosen profession; and community involvement. The full description of judging criteria can be found here.
The 2017 Business Excellence Awards are sponsored by Citizens Bank (Presenting Sponsor), Harvard Pilgrim Health Care (Silver Sponsor), and General Sponsors (Primmer, Tufts Health Freedom Plan and NH Public Television. The recognition reception in November will be a ticketed event, with a portion of the proceeds benefiting CASA of New Hampshire.
For more information regarding the nomination process, criteria and to access the submission form, visit www.nhbr.com.
For specific questions regarding submissions, contact Amanda Andrews at 603-413-5113 or aandrews@mcleancommunications.com