NECU meets the needs of small businesses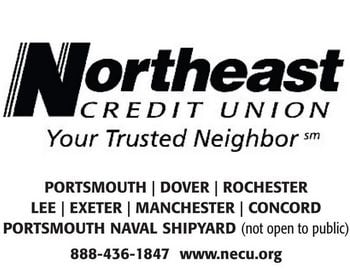 For over 70 years, Northeast Credit Union, or NECU, has put the needs of its members first, offering a full range of financial products and services, which help to ensure their members' financial well-being.
What many people don't know is that NECU also offers a full complement of small-business services, from business checking and credit card accounts, to money market accounts, as well as merchant and payroll services. Northeast Credit Union is also an approved lender for loans guaranteed by the Small Business Administration.
"The whole concept of business lending by credit unions is fairly new in the New Hampshire market," says Bob Rivard, Northeast Credit Union's business development officer. New and prospective business clients, however, will find the same quality of prompt and efficient professional service that Northeast Credit Union's 48,000 members have long enjoyed.
"We're one of the largest credit unions in the state," said Rivard, "And through our network, the Credit Union Service Organization (CUSO), we have an affiliation with Octant LLC, which provides underwriting support for us. It really expands our ability to make loans based on the needs of our members and the demand of the local market."
"Our target area for business loans is from $50,000 to $1 million," said Rivard. "We can provide larger loans by partnering with another credit union if needed."
"We have a high level of attention to personalized service," Rivard said. "Based on the fact that we're a credit union, our lending rates have a tendency to be more competitive. And since we're local, our members know that we'll always be here for them to personally guide them to the products or services that best meet their specific needs."
Members who have chosen NECU for their business' financial products and services are glad they did, because they feel like they are doing business with a trusted neighbor. Northeast Credit Union's task now is to make sure more people know about the fact that they offer small business services. "We're working hard to get the word out," said Rivard.
Based in Portsmouth, N.H., Northeast Credit Union has branches in Portsmouth, Exeter, Dover, Rochester, Manchester, Concord and the Portsmouth Naval Shipyard. A new branch is scheduled to open this spring on Route 125 in Lee, about a mile south of the traffic circle. The new branch will feature all of the amenities and conveniences that Northeast Credit Union members have come to expect, including a 24/7 drive-up ATM and four drive-up teller windows.
In the near future, the Lee branch will also feature a financial education kiosk with helpful information about home buying, purchasing or leasing an automobile, how to protect yourself from identity theft and other money-related topics.
The NHBR Business Profiles section contains content provided by New Hampshire Business Review advertisers.