Nashua still gold mine for job hunters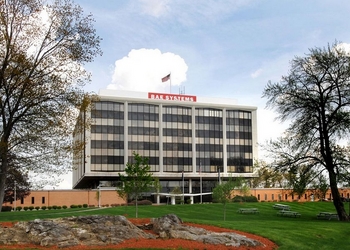 In a recession, most conversations about the local job market fall somewhere between dark and depressing. Anyone who is job searching right now knows it well: Just when a steady paycheck is needed the most, it's hardest to find.
But there are companies in a variety of industries that are still hiring in Greater Nashua. Even during a recession, some skills are almost always in demand here.
The good news is most of those jobs are high-paying. But the vast majority require advanced degrees, specialized training or years of experience – making it nearly impossible to make a quick transition.
Here's a look at some of the fields that consistently look to hire in Greater Nashua and are looking to fill positions right now:
Engineering
Anyone who has an engineering degree can breathe a sigh of relief: You're not likely to be out of a job for long in Greater Nashua, no matter what the economy looks like.
Engineers are consistently sought after due to southern New Hampshire's concentration of high-tech companies. Nearly every type of engineer is in demand: mechanical, electrical, software, hardware, etc.
Nashua's largest employer, defense contractor BAE Systems, is looking to fill about 125 engineering positions right now, according to Amanda Arria, the company's Northeast Regional Talent Acquisition Manager.
Companies like BAE hire mostly experienced engineers, although the experience doesn't necessarily need to be in the defense industry. The company also hires recent college graduates.
Finance
Tax accountants, public accountants, and staff and senior accountants are all in demand right now in southern New Hampshire, according to Barry Roy, regional vice president of the Robert Half staffing agency in Manchester, which also oversees the Nashua office.
"All those skill sets are very sought after . . . but probably more so now this day and age with finances being the way they are," he said.
Amid the ongoing U.S. financial crisis, companies are paying more attention to financial regulation and are looking for qualified candidates to fill accounting and finance positions, Roy said.
Particularly attractive candidates have advanced degrees such as CPAs and MBAs, he said.
Administrative support
Despite a dwindling economy and slow job market, companies are still looking to fill receptionist, customer service and data entry jobs, according to Pat Regan, senior staffing manager for Career Connections staffing agency in Nashua.
The job market in the Nashua area is "not as pessimistic as a lot of people think," she said.
Unemployment rates in New Hampshire are still hovering around 4 percent – about two percentage points below the national rate.
And when the economy rebounds, Regan expects the number of jobs in these support fields to grow even faster. Companies that have delegated receptionist or clerical tasks to other employees will look to lighten their workload, she said.
Health care
While other companies in Nashua are downsizing, the health-care industry has continued to grow. Registered nurses, physicians and physical therapists are particularly in demand, according to Merryll Rosenfeld, vice president of human resources for Southern New Hampshire Medical Center in Nashua.
And that's not just at Southern New Hampshire Medical Center, Rosenfeld said. Most hospitals in the region are looking to fill the same kinds of positions – every few years, there seems to be a spike in demand, she said.
The most sought after specialties right now include emergency room physicians and pediatric physical therapists, she said, because there seem to be fewer college students coming out of those programs.
That may not be great news for people who don't have a background in the health-care industry, but it's something to pass along to high school or college students considering that career path.