Minding your business, redefined
How mindfulness breaks the stress cycle and leads to more productive and creative thinking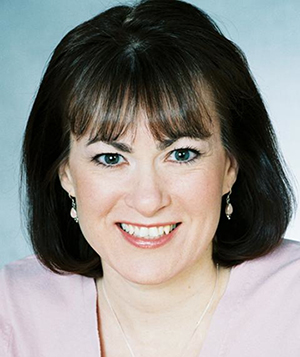 Imagine this: You are sitting in a meeting; you follow the conversation fully absorbed, noticing that a few of your colleagues whose eyes are focused on incoming texts are less connected. Judgment falls away, and instead you consider an idea that pops in your head. The confidence is present within you to share it with your group. This idea blooms as others connect with its momentum, adding their own color. Eventually, even those wishing that they were somewhere else get caught up in the energy in the room. The meeting ends on an upswing as the team is revitalized. You become aware of the contrast of prior endings, when you might have left feeling anxious, disengaged or just grateful to move on to the next part of your day.
What's the difference? Over the last couple of months you've taken up the practice of mindfulness, using the ever-present mind-body connection to prime your brain to focus on the present moment.
The ability to return and spend time in the moment that is happening right now may not sound like a big deal, but consider that we have about 60,000 thoughts a day. Most of those thoughts are the same ones that recycle in our minds; they often involve replaying the past to check for regrets: "How in the world did I overlook that an entire piece of the report was missing?" or "Maybe I can get out of giving Sheila her performance review today."
Shifting out of these well-worn neural patterns not only breaks the stress cycle, but leads to more productive and creative thinking.
A multitude of neuroscience studies validate that when mindfulness is practiced with regularity the brain changes, both structurally and functionally. One shift is that the emotion center of the brain calms. This results in less anxiety, anger and negativity, instead of the constant monologue of judgment of ourselves and others that plays in our heads, often at a high volume.
What this then translates into is a cultivation of the emotionally intelligent qualities that enhance personal leadership, such as self-awareness, self-management, social awareness and relationship building.
For instance, mindfulness practice has been consistently shown to improve empathy. Being able to more naturally put yourself in someone else's shoes, whether it's a client or co-worker, can improve the customer service experience you provide or make you feel like you are better able to connect with your project team members.
Well-being and health
Mindfulness practice has also been shown to build stronger neural pathways that increase not only the ability to regulate attention but also to sharpen concentration. To have awareness that your attention has wandered and to be able to shift a scattered mind full of racing thoughts into a state of sustainable focus not only improves performance but also engagement. Connecting to your work just gets a whole lot easier.
One other well–researched area of mindfulness that has strong implications for the workplace is where it has impact on well-being and health. For companies looking to get the best bang for their buck around wellness initiatives, investment in a work culture that supports the integration of mindful practice can help employees lower blood pressure, decrease depression, reduce sleep disturbances, help with weight control and better manage chronic pain.
According to a study by a Nobel Prize-winning researcher, mindfulness could also help reverse cell damage that causes premature aging and cancer.
At a recent series of seminars given just outside Boston, a panel of speakers from Harvard University, Sun Life Financial and Harvard Pilgrim discussed how they brought mindfulness to the workplace with notable success from both the employee and employers' points of view. As both a practitioner and teacher of mindfulness, I recognized the greater mission that all the speakers communicated: To bring mindfulness into an organization is much more than just improving the bottom line; it comes from a place of wanting to do business differently and from a more inspired place.
With that, is it a surprise that New Hampshire is starting to respond to the call for a deeper shift in business culture? To address this need, a joint sponsorship between 8 Limbs Holistic Health, Full Spectrum Wellness LLC and Concord Hospital's Center for Health Promotion will be presenting on Sept. 10 the first Mindfulness In Business Conference: The What, How and Why of Being Present. For more information, please visit concordhospital.org/wellness-resources/center-for-health-promotion or call 603-230-7300.
Debra LeClair, a psychologist and executive coach, operates Full Spectrum Wellness and coaches and train organizations in mindfulness and leadership through Sojourn Partners, Bedford. She can be reached at 603-296-0830 or debleclair@fullspectrumwellness.com.