Making music while tooting your own horn
Your professional introduction summarizes your expertise and value to the workplace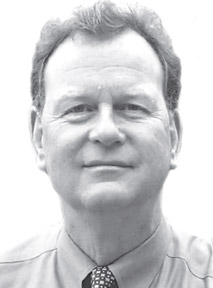 One of the most difficult practices for people to pull off when advancing our careers is the verbal self-promotion. Known most commonly as the elevator pitch or the power statement, this self-promotional introduction can have the power to leave a lasting impression with an influencer or leave you forgettable.
Being able to professionally introduce yourself to decision-makers or those connected to them, when your objective is to seek employment or career advancement opportunities, is an important practice to master. Typically, there is often not much time to make a strong impression when chances to make these kinds of introductions come about. People are busy, time is short, and if you can't communicate relevance and practicality to the listener rather pointedly, then you run the risk of being boring, extraneous, or even a nuisance.
As if this isn't pressure enough, think how awkward and stressful it can be to make a sales pitch about yourself if you're introverted, shy, or lacking in confidence. Well, that describes a whole lot of us! No wonder so many of us take solace in saying, "I don't like to toot my own horn." We actually have convinced ourselves that to not display traits about ourselves is a virtue. We may even blame this weakness on our parents. "I wasn't brought up to make a spectacle of myself." True, to not draw attention to you is preferred in some social situations, but it doesn't help us to make a mark in career development.
Your professional introduction summarizes your expertise and value to the workplace. Making one need not be a major hurdle or social faux pas. There is a way to compose, practice and eventually master the introduction.
Making the pitch
To make the spiel impactful it should be short, perhaps 30 to 90 seconds, and rich in content. To begin, follow a simple formula. For example:
"My name is ___.
"I am [use job title or subject matter expert descriptor].
"I have ___ years' experience as a _____. "
Add Power Statement 1.
Add Power Statement 2.
By Power Statements I mean a line that includes a competency and an accomplishment.
Let's look at an example:
"My name is Jane Smith.
"I am an expert in dental office management.
"I have 13 years' experience as a dental office manager, including eight with a $2 million practice.
"I am highly organized. For example, I was fully responsible for all ordering of our supplies, negotiating with dental supply vendors, and conducting inventory control.
"I am also great with personnel development, having hired, trained, and evaluated all 7 of our non-medical staff."
These pitches can contain your soft "human connection" skills or they can highlight your innovative solutions, whatever you can include to size up your value.
So now that we have a pro intro framed out we have to make sure it doesn't so clinical. If you come across sounding too rehearsed and scripted it'll sound that way — and not be impressive. So practice making these points as a real person would sound. Practice reciting it to others, without worrying about word for word memorization, and get feedback. Is it sounding natural? Is it coming across smoothly and genuinely?
Another interesting approach is to begin your intro with a question. Questions have a way of focusing our attention at the outset. For example, "You know that stress you feel every spring as April 15 approaches? My name is Jim Smith and I'm a tax preparer …"
Whatever approach you use, unless you're a smooth-talking salesman who can have just the right persuasive words roll off your tongue, you'll need to prepare and practice.
Developing a strong professional introduction can help accelerate your career. So go ahead, toot your own horn and make music while doing so.
Bill Ryan, founder of Ryan Career Services LLC, Concord, is a regular blogger on NHBR Network. He can be reached at 603-724-2289 or bill@ryancareerservices.com.