LinkedIn's ongoing evolution
Global interconnectivity, and with it global commerce, is just starting to ramp up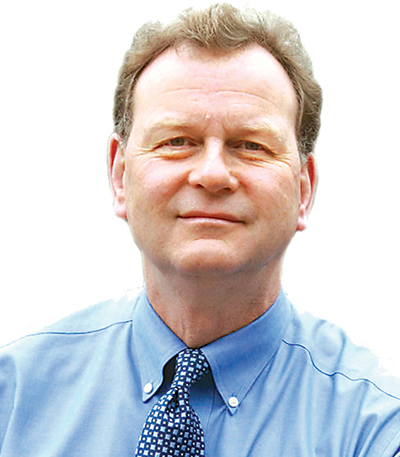 The professional, business and employment social media online platform LinkedIn is at it again, but in a bigger way this time.
As individuals who regularly use LinkedIn to source talent, post jobs, display professional profiles, or network with other users, we know that LinkedIn frequently tinkers with the interface to "improve" usability. It has always been a dynamic and growing service and one has to assume they are doing something right with over $3 billion in annual revenue and over 460 million user accounts worldwide. Not bad for a novel concept that first went live in 2003.
The latest big set of changes has been rolling out for the past couple of months following the completed acquisition of LinkedIn by Microsoft in December 2016. Time will tell, of course, if this will be a good move for both parties. Let's hope this deal doesn't go the way of doomed Microsoft ventures like Nokia's handset and aQuantive software. However, given the financial heft and prominent position in the digital services market Microsoft enjoys, it's reasonable to expect that this takeover will boost LinkedIn's standing and influence in the career and employment services space.
Without getting into the weeds of all the many new minute interaction changes of the website, and there are enough so a new learning curve is required to get familiar with the site, it nevertheless appears to someone like me, and I'm not alone, that I'm increasingly finding LinkedIn to be my digital place to go to work. Logging into LinkedIn.com is becoming my virtual commute to a real job.
As in a traditional workplace, there are those I work with frequently and closely on a project, those I know remotely, and those I'm reaching out to as potential sources of value and opportunity. And it is in this area — of taking connectivity among professional people to a more functional, transparent and far-reaching level where LinkedIn holds great promise.
The effects of globalization have thankfully become a hotly debated issue politically, but in the world of e-commerce, impacted as it is by the powers of social media and crowdsourcing, the players aren't waiting around for slow-moving governments to set the rules.
Global interconnectivity, and with it global commerce, is just starting to get ramped up via global platforms like LinkedIn. It looks like we're heading into a world in which small-scale and remote outreaches among millions of entrepreneurs, freelancers, micro businesses and small businesses across the planet can be exchanged 24/7.
LinkedIn and Microsoft are betting on this proliferation of e-business, so much so that there is a mission to "economically graph" the world through its site.
What does this mean? As Jeff Weiner, LinkedIn's CEO puts it, they are committed to digitally mapping the global economy by building a profile for every member of the international workforce and for every company in the world. Further, they intend to digitally list every available job in real refreshed time, list every skill needed to perform those jobs, and identify every school or training facility providing the skill instruction needed to perform these jobs.
Facilitating an efficient, timely and rich flow of information that connects these dots completes the goal.
Given this infrastructure, the potential for enriching current employment, business development and career needs while also fulfilling the talent requirements for the innumerable jobs of the future seems highly likely.
An expansive vision of the possibilities e-commerce and e-networking can deliver should be embraced. Many new careers can be made from leveraging a dynamic global economy. Engaging in international business does not any longer have to just be reserved for large multinational corporations. If one can get a higher-quality business or career solution from New Zealand rather than from New Hampshire, no matter where we live, shouldn't we expect that to happen — and compete appropriately?
Bill Ryan, founder of Ryan Career Services LLC, Concord, can be reached at 603-724-2289 or bill@ryancareerservices.com.