Leave no stones unturned in your job search
Thoughts and tips on what can be a long, hard process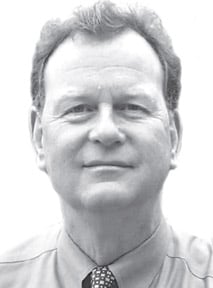 Barri Wyman, formerly of Keene, is the kind of employee every company would want. She's hard-working, loyal to her employer, dedicated to keeping up with the changes in her profession, and consistently driven to bring about a high-quality work product.
But the Great Recession hasn't been kind to valued workers like Barri. She, like millions of other Americans, was laid off and has spent many anxious months trying to find work in an employment market with few jobs, especially for the mature worker.
Barri recently landed a great job. Although it involved a pay cut, she is pleased that the new position utilizes her years of experience while offering challenges and opportunities for professional growth. I asked Barri to share what she has learned from a long, hard job search and below are her thoughts and advice for today's job-seekers.
Have you heard the expressions, "Leave no stones unturned" and "thinking outside the box"? These suggestions ring true for managing a successful job search!
Your most critical resource for landing the right job is your network of direct contacts to potential employers and agencies who know your capabilities, your work history, your work ethics and your value as an employee.
Grow this network constantly through in-person and online business networking opportunities. Introduce yourself and ask your existing contacts for introductions. To build a network, I recommend attending every function you can manage in person that even remotely connects you to new people. Don't just go to job fairs. Network heavily in every imaginable way – in person, through LinkedIn and other professional online networks, local chambers of commerce, volunteer work, talking to people you meet when out and about socializing. Leave no stones unturned. Be creative and use "out-of-the-box" approaches. And be very, very courageous and assertive.
Two-way relationship
Always research companies you are following and/or applying to and search for people in your business and/or social network who have direct connections to the company and are willing to be a spokesperson on your behalf.
With hundreds of people applying for each position, employers and agencies appreciate recommendations from individuals whose opinions they respect; it's the most effective filter of the applicants. Otherwise, you are dependent upon your use of the exact buzzwords in your resume and cover letter that company is using as an applicant filter, and still may not make it to the top of the list.
Your network of contacts should involve a two-way relationship. Don't just "take" – offer your contacts something of value to them in reciprocity. Stay in touch frequently and always thank these people for their support. Handwritten thank-you notes and help with projects continue to be important, and take more effort than just a quick email or online thank-you message.
And always follow up an interview with personal thank-you notes to each individual you met. Even if you don't land the job, they will know you valued their time; they will remember you, and they might lead you to another opportunity.
"Leave no stones unturned" in your job search resources. Follow specific companies and apply directly through their websites. Check public and unemployment job boards for opportunities, then start following those companies that post jobs, and apply directly if you can. Ask for referrals from your business connections. And seriously consider working with agencies for temp-to-hire or temp jobs that can also lead to full hire and/or new business connections. Spend at least six hours daily Monday through Friday pursuing all of these resources and keep track of what you've done so you can keep checking in until you land a job you like.
Create and maintain a list of your skills, experience and accomplishments with real "stories" that support your claims. When preparing for an interview, fine-tune a copy of the document to fit the job you are interviewing for, and review it to have the information fresh in your mind. There's no worse feeling than drawing a blank when asked a question!
The job search, especially if you are unemployed, is a bit nerve-wracking, but it is also a tremendous learning opportunity in many ways, and opens up new insights and connects you to people you might never have encountered otherwise.
Bill Ryan, founder of Ryan Career Services LLC, Concord, is a regular blogger on NHBR Network. He can be reached at 603-724-2289 or bill@ryancareerservices.com.