Judge tosses drug charges against Orde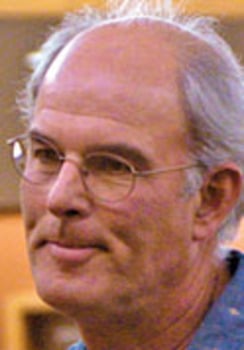 NASHUA – A district court judge has tossed out marijuana-growing charges against David Orde, the owner of Lull Farm, but police said more charges are likely to be filed against the Hollis farmer.
Judge James Leary found no probable cause for police to charge Orde with "manufacturing" between 1 and 5 pounds of marijuana at his Blood Road home because police failed to provide evidence about how much the plants weighed.
Hollis Lt. James Sartell said the case has already been forwarded to the Hillsborough County attorney's office and that police will pursue a grand jury indictment through that office, just as they would have if probable cause had been found.
It's not unusual for probable cause not to be found in these cases, Sartell said, because the state crime lab rarely has time to analyze suspect substances before a probable cause hearing."Nothing in the order of probable cause leads us to believe there's any weakness in the case . . . that would prevent us from moving forward," Sartell said. "We'll seek an indictment through the county attorney."
Sartell also said the investigation has uncovered information that leads police to believe Orde may have received controlled substances through the mail. Police relayed that information to the U.S. Postal Inspection Service in Manchester on Aug. 13, he said.
It will be up to federal investigators whether to press any further charges, Sartell said.
Orde's attorney, Steven Maynard, declined to comment Tuesday on the ruling.
Police have also charged Orde's 18-year-old son, Andrew, with growing marijuana. He's scheduled for a probable cause hearing Sept. 15.
It's unclear whether the ruling will have any impact on Andrew Orde's case. His Concord attorney, William Christie, did not immediately return a phone call seeking comment.
David Orde declined to comment Tuesday morning.
"The state failed to introduce any testimony or evidence about the weight of the marijuana allegedly grown by the defendant," Nashua District Court Judge James Leary wrote in his Aug. 28 ruling, which came after the elder Orde's probable cause hearing. As such, police failed to meet the burden of proof establishing that the crime, as alleged, was committed, Leary wrote.
Such hearings, which precede any trials, are designed to determine whether law enforcement officials are justified in continuing with a case.
Leary wrote that other questions about the July 29 arrest at Orde's home at 2 Blood Road were not relevant, including "the authority of the police to go onto the defendant's premises and the scope of the search."
Orde was arrested after Hollis police officer Angelo Corrado went to his home to serve a summons for an unlicensed dog, and discovered 11 potted plants, according to court records.