It still takes work to find the right job
If you've been holding your nose in a less-than-satisfying position, the time has come to take a serious look at transitioning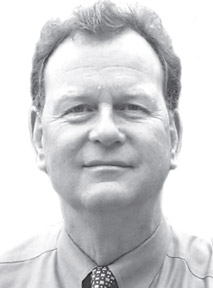 This has certainly been a long time coming. The hiring picture is the brightest it's been since the economy was in danger of "melting down" in the late 2000s.
A strong pattern has developed showing robust monthly hiring numbers. Employment has increased by an average of 336,000 jobs per month from November to January. The national unemployment rate is 5.7 percent, down from a recession high of 10 percent in October 2009. In New Hampshire, the unemployment rate stands at 4 percent – the lowest rate in New England. Could things be better? Sure. But, given what we've collectively gone through, this is news to celebrate.
Where is the hiring occurring? In looking at the most recent Bureau of Labor Statistics Current Employment Highlights report, gains are being found in retail trade, construction, health care, financial activities, manufacturing, professional/business services and leisure/hospitality.
Statewide, according to the New Hampshire Economic & Labor Information Bureau, the strongest hiring is in health care, wholesale/retail trade, utilities, transportation, construction, hospitality, manufacturing and professional/business services. The Society for Human Resource Management sees strong job growth in health care and technology.
In other words, unless you're in the oil and gas industry, most sectors are looking great indeed.
There are even signs of planned mass hirings. For example, Home Depot announced on Feb. 10 that it intends to hire 80,000 additional workers for the spring.
However, those of us involved in job transitions need to be aware that the road to the next great gig is not paved with yellow bricks. The conditions of competitiveness that applied during the tooth-and-nail employment scramble of recent years are still to be put into use today when presenting yourself to potential employers.
Business leaders will continue to be cautious and strategic about whom they hire. It should be accepted that these executives are clear on how they have or want to achieve and maintain success in the marketplace and that they will want only new hires who fit their profitable paradigm.
Reliable sources
Therefore, let's view this new boost of hiring from the perspective of the key decision-makers as we prepare to introduce ourselves for their consideration.
I recommend assuming the following:
Just like any of us who shop for quality we tend to return to those sources that have consistently provided value in the past and have earned for us a reputation for reliability. Employers are no different. So think where you be might be reliably sourced.
Perhaps it's your current or former employer, your alma mater, someone "in-house" where you'd like to work and who is in your professional network, or possibly a retained or contingency recruiting firm with which you've worked in the past. Aligning yourself with and promoting yourself from an identifiable source is tactically sound.
A smart employer who doesn't want to burn through several bad hires (and the expenses associated with them) will take the time to specify key selection criteria for positions to be filled. The more detailed and definitive the job search candidate is about what comprises the value proposition contained in their marketing collateral, i.e. their resume and LinkedIn profile, the more likely a solid match can be established between the position and the candidate.
This can save both parties from wasting time on lack of fit.
Those companies and organizations with a grapevine stature of fair, honest and dependable lines of communication among all employees, customers and other stakeholders are also more likely to keep candidates informed throughout the hiring process, compared to those obnoxious firms that never seem to let a post-interviewee know what their status is. (Let's face it, these outfits that have positions to fill, request applications, conduct interviews and then leave those who followed the process in limbo should be called out on it.)
Assume that if a business has a good reputation for communication, then at least you'll know where you stand if you apply for a job with them.
Times are as good for the job searcher as they've been in a long time. If you've been holding your nose in a less-than-satisfying job for years, the time has come to take a serious look at transitioning.
Just know that planning and implementing a wise approach to this all-important change with an eye to employers' hiring methodologies is the way to go.
Bill Ryan, founder of Ryan Career Services LLC, Concord, can be reached at 603-724-2289 or bill@ryancareerservices.com.