Is an MBA worth pursuing?
The short answer is, 'it depends'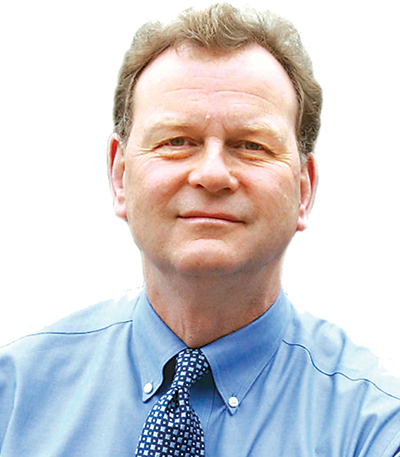 Earning a master's in business administration has long been considered both a difficult challenge to confront, but also a career-boosting achievement. An MBA has been shown to increase promotion and employment opportunities and to jump-start compensation. However, by the time most business professionals consider returning to school to earn the degree, chances are good there is a family with children in place needing considerable attention and a mountain of bills to juggle, including a mortgage. Not to mention, MBAs can cost from $25,000 up to $100,000 in tuition, fees and transportation costs.
The inevitable question business managers ask themselves is, "Is this worth it?" Don't you hate it when someone answers such a question with, "Well, it depends." So here goes, the answer to whether an MBA is worth pursuing or not is: "Well, it depends".
The value of an MBA should depend on more than compensation and promotions as alluring as those are. To obtain the most benefit, it largely comes down to whether you think it is in your career's interest to develop your talent in several key areas. And it turns out these are the same attributes many executive managers look for when considering whether or not to hire a candidate who holds an MBA.
You probably think I'm talking about astuteness in topics like organizational behavior, finance, accounting, supply chain management, enterprise IT systems and economics. Of course, these and other subjects comprising an MBA curriculum are important, but what really sells the executive hiring managers are competencies like leadership, communication, strategic thinking, interpersonal relationships and entrepreneurial spirit. These traits can be thought of as the building blocks to managerial excellence. Therefore, it's important to select an MBA program that assists you in developing these strengths.
Some other useful facts about MBA programs can assist in the decision-making about whether to take the plunge or not. MBA programs most often occur over 18-month to two-year time periods, with students typically earning approximately 40 to 60 credits representing about 500 to 600 class hours of graduate-level work. Some programs allow up to six years to complete the program.
A full-time student must be dedicated to a concentrated approach, but given that many mature MBA students are full-time employees, there are several alternatives. These include:
• Accelerated: A fast-tracked program with a greater course load and more condensed class and examination schedule over one year.
• Part-time: Taking three or more years, students attend classes after usual working hours, including weekday evenings and/or weekends.
• Modular: A tightly prescribed approach involving a progressive curriculum of class components presented in one-to-three-week segments. These programs seemed most often to be aligned with EMBA degree programs or accelerated programs and are most often completed within one to two years. Also, modular often means on-site residency for the length of the given module.
• Executive MBA (EMBA): Designed for working professionals with 10 or more years of management or executive experience. These programs allow earning the degree in two years or less while working full time.
• Distance learning: Involves classes held off-site from a campus and can include courses held via correspondence, broadcasts, videos, teleconferences, videoconferences and online formats.
• Hybrid: Also known as blended programs, these are a fusion of distance learning with traditionally styled face-to face-classroom instruction.
• Mini-MBA: This method combines on-the-job training regimens and requirements that can also be counted as credit earning coursework toward a university MBA program. Typically this requires a partnership between a work setting's training program and a university MBA program.
Finally, it is important to make sure the program you select is reputable within your industry. Not all MBA programs are of the same caliber, and you don't want to work hard only to find out later that your degree is not enthusiastically embraced by your superiors and peers.
It's a lot to consider, but seeking this level of mastery may just lead to the breakthrough your management career needs.
Bill Ryan, founder of Ryan Career Services LLC, Concord, can be reached at 603-724-2289 or bill@ryancareerservices.com.