In Year of the Woman, dads step up for equal time
There is legal risk to employers who give fathers lesser benefits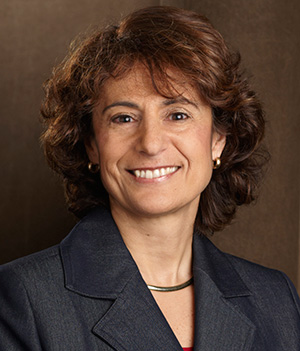 Since millions of women and girls of all ages and backgrounds took to the streets in January 2017 in the first series of women's marches, the talk has been about how women, cheered on by supportive fathers, husbands and sons, were finally poised to see real change and make a significant difference.
Then the scandals of the #MeToo era broke, and Time magazine named the "The Silence Breakers" the Person of the Year for 2017. States refined their equal pay laws in an effort to bust through the gender pay gap. People became more convinced that the time had come: equality, fairness, respect. #NeverAgain.
In all of this, the plight of dads seeking the same flexibility and parental leave as women have sought for years, and finally seem to be winning, has them stepping up to say #WhatAboutUs?
There is no dispute that more men today are taking a larger role than ever in caring for their children and sharing in household tasks. According to data from the Pew Research Center, men today spend twice as much time as their fathers did on housework and almost triple the amount of time on child care. Although the studies also show that women still spend about twice as much time as men on both housework and child care, there is little doubt that the day of the dad returning to work the morning after his wife gives birth is over.
Men want not only to have more quality and fun time with their kids coaching sports, reading bedtime stories and taking family vacation, they also want to share in the even harder work of caring for sick children, covering snow day duty and going to dentist appointments.
Some men, however, argue that their employers are unsupportive of this trend and expect them to continue to work long hours, arguably conforming to the stereotype of the working man and stay-at-home mom, charged with the responsibility to "do it all" while dad "brings home the bacon."
In January, The Boston Globe reported on a lawsuit filed in federal court in Boston by Kenneth Rossetti, an assistant city solicitor for the city of Lowell. Rossetti alleged that his female supervisor criticized his use of approved, accrued leave to attend to family obligations. He explained that the supervisor suggested that he should not need to attend to family matters because he had a wife, and that he should be able to work from home while caring for his children because he was "only babysitting." Rossetti claims that the supervisor even suggested that he should skip his child's birthday party in order to work. Similar discrimination claims have been brought elsewhere.
The EEOC for some time advocated for equal parental leave for new fathers. The agency announced on Feb. 27 that it had reached a settlement in its first lawsuit alleging that parental leave policies that granted more rights to mothers discriminated against new fathers. Details of the settlement were not announced.
The agency filed suit against cosmetics giant, Estee Lauder Companies in August 2017, alleging that the company violated federal law when "it implemented and administered a paid parental leave program that automatically provides male employees who are new fathers lesser parental leave benefits than are provided to female employees who are new mothers."
Estee Lauder's parental leave program, adopted in 2013, was implemented in order to provide employees with paid leave for purposes of bonding with a new child, as well as flexible return to work benefits at the conclusion of the bonding leave. The leave policy granted new mothers paid time off to recover from childbirth followed by an additional six weeks of paid leave for child bonding. New fathers were given only two weeks of paid bonding time. Thereafter, the mothers were provided with flexible return-to-work benefits while the fathers were not.
The case investigated by the EEOC arose when a male stockperson working in a Maryland store sought parental leave after his child was born but was denied the six weeks of paid time he requested. Although the employee was entitled to 12 weeks of leave under the Family and Medical Leave Act, that time would have been unpaid and, for many employees, cost-prohibitive. Following the denial of equal benefits, the employee filed a charge of discrimination.
The EEOC decided to file suit on behalf of this male employee and others similarly situated alleging that the policy violates Title VII of the Civil Rights Act of 1964 and the Equal Pay Act of 1963, which prohibit discrimination in pay or benefits based on sex.
Typically, the EEOC brings suit in only a very small number of the approximately 100,000 cases brought before it on an annual basis. Suits are usually brought in matters where the EEOC believes it will get the biggest bang for its efforts. In other words, where cases impact large numbers of employees or where courts are asked to rule on cutting-edge issues of law.
Employers who have not focused on the issue of the desire of fathers to lead balanced lives, which include taking on meaningful parenting responsibilities, need to do so for a variety of reasons. There is legal risk to giving fathers lesser benefits, and there is the risk of losing employees by fostering a workplace culture that does not value the role fathers play in their children's lives.
Charla Bizios Stevens, who chairs the Employment Law Practice Group at the law firm of McLane Middleton, can be reached at charla.stevens@mclane.com or followed on Twitter at @charlastevens.