Home builder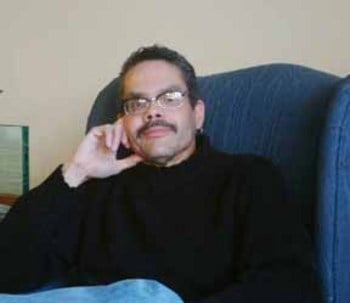 Born in Tacoma, Wash., self-described Army brat Felix Torres grew up in a number of locations, primarily Pemberton, N.J.
After graduating from Harvard as a history major and doing post-graduate studies in urban affairs at MIT, he served in various executive positions with a number of community-service organizations in Boston, including Nuestra Communidad, AIDS Action, Neighborhood Reinvestment Corp. and the Community Economic Development Assistance Corp. Since 1996, he has been executive director of Manchester Neighborhood Housing Services, spearheading the construction of low-income and affordable housing throughout the city. He recently announced his resignation from the post to become senior business development manager with the Federal National Mortgage Association, better known as Fannie Mae, in Washington, D.C.
Q. What is Manchester Neighborhood Housing Services?
A. It's a nonprofit agency that provides rental housing for low-income families and helps low-income and moderate-income families become homeowners. We actually develop and build affordable housing for rent or sale.
We currently have 176 apartments and another 33 in construction, with 70 or so in development. We also have in the past built homes for sale, about 30 or so over the years. We also have an active homeownership program with educational services and offer counseling to help families overcome obstacles and actually provide loans and grants to families to help them buy a house.
Q. What sort of obstacles do you help them overcome?
A. A lot of low-income families have credit issues or have down payment issues. We help them clean up their credit. A lot of times we help them with budgeting — where to cut back, how to save money so they can build up to a down payment.
Q. What drew you to the job in Manchester?
A. When I worked with Neighborhood Reinvestment Corp. I was part of team that helped start Manchester Neighborhood Housing Services, so I knew the neighborhood, knew the city, knew it was a city very supportive of neighborhood housing services.
Q. What do you see as a highlight of your tenure?
A. I think the highlight has been helping build the homeownership program. We were not being very productive and we had some funding at risk. I hired some staff, we put in a good effort and our homeownership program is now considered one of the best in New England.
Q. What is the benefit to the community in helping low- and moderate-income residents become homeowners?
A. Home ownership helps stabilize neighborhoods, and a lot of the people we've helped become homeowners are in challenging neighborhoods. When low-income people buy homes, their children are less likely to be low-income. These families, through the second and third generation, are no longer going to be a drain on the public. And that's good for society.
Q. Your organization was involved in shutting down a few of the less reputable clubs in the city. How did that come about?
A. We started to focus on the center city in Manchester, and we had three pretty tough bars, the most famous being "The Zoo" (The American Community Club). Our staff worked with neighborhood residents, went to State Liquor Commission hearings and lobbied the state to make sure places like The Zoo got closed.
Q. Your organization also opposed the Manchester Police Department plan to build a new police station in that neighborhood.
A. The police department wanted to basically take over the whole block to build a new police station. Ultimately, the residents and the people on the (MNHS) board felt too many folks would be displaced, there would be too many families left with no place to go.
So this organization and a number of people and families came out and told the Board of Mayor and Aldermen they didn't want this to happen, and the board eventually decided not to let it happen.
Q. Did that put a chill on your relationship with the police department?
A. Absolutely. I would say we just started to repair that relationship with the new chief, Chief (John) Jaskolka. But there certainly was a time when it was chilly.
Q. In what way?
A. I don't think we were as welcome by the administration as we had been. There was a police officer who served on one of our committees, who was pulled out of the committee. We were told that it was because of our stand on the police station and, looking at what was going on with the civic center, they decided the committee was too political for a police officer to serve on it.
Q. What about the civic center?
A. People were concerned about traffic issues, about crowd control. They were concerned it would really impact the quality of life in the neighborhood. To their credit, (Civic Center Committee Chairman) Skip Ashooh and others met with our committee — I don't know, a zillion times I guess, and people on the committee and on our board decided it would be OK. And since it got built, the things we were concerned about didn't materialize.
City police have tried, and I think successfully, to minimize the impact on the surrounding neighborhood.
Q. Has the arena had any positive effects on the neighborhood?
A. Certainly some of our residents got jobs at the civic center. And I think they benefit from what everybody else benefits from — having an affordable entertainment center they can go to. I think it's been a plus in that it's changed people's perception of the neighborhood.
Q. What percentage of your clients are racial or ethnic minorities?
A. Probably about 25 percent. We've dealt with folks from all over Latin America. We have a number of African immigrants. We've certainly been dealing with immigrants from Eastern Europe — Bosnia, Romania. We've had clients from the Middle East, some Vietnamese. We've certainly seen the United Nations come through our doors.
Q. What has been the most important project you've been involved in at MNHS?
A. I think the most significant thing we did was the Elm Street Apartments. That was 68 units that, if they had sold at the market rate, would have meant that a lot of people would have been on the street. I think to buy that property and keep it affordable was the most important thing we did.
Q. What changes do you foresee for Manchester Neighborhood Housing Services?
A. I think it will become more of a regional developer of housing. So far it's all been in Manchester. I see further development outside Manchester and into neighboring towns. I think the homeownership program, which is already statewide, is going to become a larger presence and do more business than it's doing now.
Q. What will you be doing in Washington?
A. I'm going to really develop business relationships with the national Hispanic and Asian groups. I've got to make sure Fannie Mae gets them the resources so their folks can become homeowners. It will increase the number of Hispanic and Asian homeowners all over the country.
Q. Did you feel it was time to move on?
A. Yes. I've really enjoyed Manchester and enjoyed the job, but it's time for a new challenge for me. I'm both happy and sad. I'm happy to go, and I'm looking forward to the opportunity, but it's really hard to leave a city and state that has been so warm and supportive and positive for me.