Don't leave customers hanging
Five essential steps to make your marketing campaign more effective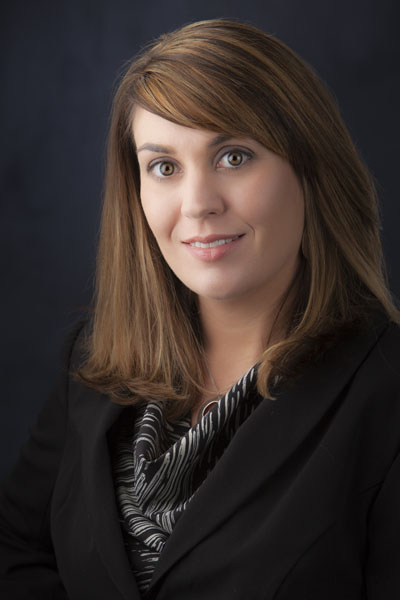 Businesses and nonprofits spend a lot of money and time to develop marketing and advertising campaigns, so of course they want to be sure that these campaigns are actually delivering new customers, donors or supporters to their doors.
Think about how much effort goes into a single advertising campaign – from designing the creative and writing the content, to developing a promotional strategy, to choosing when and where to place it, to tracking and analyzing results. But do you have a great follow-through strategy to ensure that you're capitalizing on each and every lead generated?
Before you launch that next campaign, be sure you've included these elements to get the most out of every dollar spent:
1. Compelling call to action: Many ad campaigns are developed for the purpose of attracting customers and should include a strong call to action. This is where you tell the viewer exactly what you want them to do next. RSVP for an event? Place an order? Request a consultation? Whatever the action, be sure to make it easy for them. For example, don't include a long website address in a print or radio ad; rather, create a short and memorable address for the campaign or offer them a "text to join" code.
2. Enticing place to land: Sending viewers to your website's homepage is a very ineffective strategy, since they have to get from your homepage to the information you want them to see, and you'll likely lose a lot of prospective customers along the way. People have very little time or patience to search for the information they're looking for, and other content that appears in your sitemap or on your homepage can easily distract them.
A far better strategy is to design a landing page specifically to capture interested prospects from your ads. The landing page should be very simple and focused strictly on the offer you're presenting. For example, a restaurant's ad campaign promoting reservations for graduation parties should lead viewers immediately to a landing page where they can book a reservation, view availability and access contact information.
3. Simple lead-capture process: A true lead-generation campaign should always include some type of lead capture that will allow you to follow up with interested prospects and track results. This could be as simple as a form on a landing page asking for an email address to confirm their reservation, based on the example above.
Be advised: the more information you request, and the more difficult it is to answer these questions, the fewer leads you'll receive.
4. Follow-up campaign: Once a prospect provides you with an email address or phone number to receive text messages, it is easy to use automated marketing to follow up with them and continue leading them toward a purchase or other goal. You can funnel the leads into a series of email autoresponders that will provide more information over a period of time. Ideally, these would be segmented into specific follow-up campaigns based on the information the prospects requested, or the ad to which they responded.
For instance, if someone fills out a form to make a reservation, the autoresponders could remind them of their upcoming reservation before that date and include a link to your menu so that they can see what you offer. After the date of the reservation, an email could be delivered asking how the experience was and even asking them to post a review on Yelp or TripAdvisor. A third email could ask them to join you again for a night out, and include social media links to share your restaurant with their friends.
5. Engagement strategy: If you've collected email addresses, you now own a valuable list of prospective customers, donors or supporters whom you can continue to engage with online. By utilizing custom audiences on Google, Facebook, Twitter, etc., you can now advertise specifically to the people who have already given you their email address.
Essentially, you could show them an exclusive, targeted and valuable offer that you aren't offering to the public. Since you know they've already shown some interest, they probably just need an extra little nudge to move forward, and this is how you can get them to take the action you want.
If you're missing any of these elements in your marketing campaigns, take a step back and evaluate your strategy. There is likely some missing link where prospects are falling off their path to your door, and a few simple changes would close those loops for your organization.
Melissa Albano-Davis, principal of Grapevine Marketing, can be reached at 603-685-4782, ext. 101 or by e-mail at melissa@grapevinemktg.com.