Disagreements 'fundamental' for underdog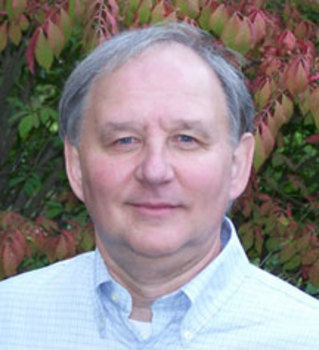 More Election Coverage
How do you run against an incumbent who has one of the most recognizable names in the Milford area?
If you're Steve Spratt, a relatively unknown, first-term Democratic state representative challenging Republican Peter Bragdon for his District 11 state Senate seat, you emphasize "fundamental disagreements" with your opponent.
Bragdon, 45, is part of the family that worked Amherst's Bragdon Farm, now conservation and recreation land, and his grandfather was a state representative from Amherst for decades. He is also the longtime Milford School Board chairman and owns and edits a community newspaper in Milford.
Spratt, who is 58 and lives in Greenville, says he disagrees with Bragdon on a number of issues, including the incumbent's vote against the state's recent minimum wage increase.
"That was the final straw" that inspired him to enter the race, Spratt said. "We have a lot of people in our towns working two jobs – and their money is spent locally."
But for Bragdon, who is seeking his third term, the vote is in line with his beliefs in limited government and local control. He says the market is doing a good job setting the base wage.
"I'm not saying the minimum wage should be eliminated," he said. "But the government getting involved isn't necessary."
One of 24 state Senate seats, District 11 runs from Amherst in the east to Jaffrey and Rindge in the west and also includes Milford, Greenville, New Ipswich and Wilton.
Another vote that Spratt takes issue with is Bragdon's opposition to a law capping interest rates, a measure that essentially did away with payday lenders who loan money at high, short-term rates to cash-strapped borrowers. Gov. Lynch signed the bill into law this year.
But Bragdon says now that payday lenders are gone "people are bouncing checks and getting huge increase in their credit card interest rates, and the banks and credit companies are reaping the benefit."
Michelle's Law is another point of contention.
Bragdon voted for the state law, named after a Plymouth State student who could not stay on her family's health insurance plan after she developed cancer and had to leave school.
But he voted against the extended version, saying it could result in higher insurance costs for everyone, because it requires that all young people, up to age 26, can be covered by their parents' health insurance.
"Michelle's mother came to the hearing and asked not to have her daughter's name attached to the bill," he said. "She was afraid the added costs would result in rolling back Michelle's Law."
Both candidates say their highest priority would be balancing the state budget. Spratt said his other priorities are education, particularly early childhood education, and healthcare, and he says we should "use the power of the state" to lower the cost of prescription drugs.
Spratt, who worked for IBM and is now a consultant, said he would bring his skills as a mediator and his experience with team building, analysis and strategic planning to the Senate.
As for education funding, Spratt said he would involve all players in finding a solution that could include a sales tax or gambling revenue, but not an income tax. An income tax would never be accepted in New Hampshire, he said, because there is no way to prevent property taxes from going up anyway.
Bragdon said he is able to work with people to accomplish goals "in a calm, rational manner," and says he has proven himself an independent voice in Concord.
The New Hampshire Business Review this year rated Bragdon the state's most pro-business senator, but he also said he sponsored bills to protect the environment, including one to encourage the use of renewable fuel sources and one to preserve Temple Mountain.
Both men agree that balancing the state budget is their biggest priority.
The state is facing some big problems, Bragdon said, some of them self-inflicted, including a deficit of between $100,000 and $3 million. "We are spending way more then we're taking in and borrowing against future generations to pay the bills," he said.
Spratt said he wants to challenge unfunded mandates from the federal government.
"It's incumbent on all state legislators to push back on federal" laws, such as No Child Left Behind, that come with high local costs, he said. "The intent of No Child was good, but its one-size-fits-all approach is not good for education and forces teachers to teach to the test."
PETER BRAGDON
OFFICE SOUGHT: State senator, District 11.
PARTY AFFILIATION: Republican.
AGE: 45.
ADDRESS: 20 Park St., Milford.
YEARS OF RESIDENCE: 45.
POLITICAL BACKGROUND: State senator, 2004-08; state representative, 2000-02.
EDUCATION: University of Massachusetts Lowell, B.S. computer science.
AFFILIATIONS: Milford School Board member since 1997, with 10 years as chairman.
MILITARY: None.
OCCUPATION: Editor and publisher of the Milford Observer.
PERSONAL: Wife, Janet.
WEB SITE: www.peterbragdon.com.
STEVE SPRATT
OFFICE SOUGHT: State senator, District 11.
PARTY AFFILIATION: Democrat.
AGE: 58.
ADDRESS: 7 Temple St., Greenville.
YEARS OF RESIDENCE: 34.
POLITICAL BACKGROUND: District 3 state representative, 2006-
present.
EDUCATION: Providence (R.I.) College, double major in history and English; many postgraduate courses.
AFFILIATIONS: Former vice chairman of the Mascenic Regional School Board; former Greenville Planning Board member; current chairman of the Greenville library's board of trustees, member of the River Center Board of Governance and the Contoocook Valley Transportation Steering Committee.
MILITARY: None.
OCCUPATION: Self-employed consultant.
PERSONAL: Wife, Debra.
WEB SITE: www.SteveSpratt.com.