Data-driven consumer engagement
Where creative steps into the digital marketing dance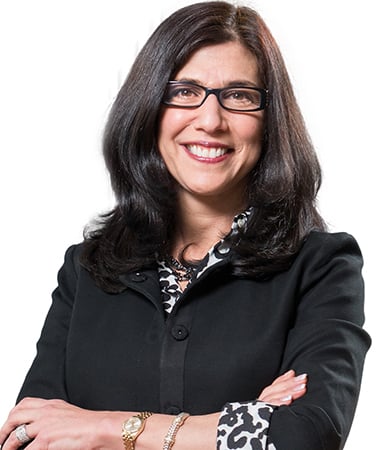 Data-driven marketing is all the buzz these days. Businesses have access to a plethora of data about what consumers buy, when, where, how often and what their preferences are based on past purchases. However, with just seven seconds to connect and convert in the digital realm, you still have to sell the product or service you are offering or at least engage them.
As David Steinberg, CEO of ZetaInteractive reminds us, you have to get the right message in front of the right audience at the right time to drive the right (desired) consumer behavior. This is where creative steps into the digital marketing dance.
Success comes when businesses are able to use insights to effectively marry data and creative and connect with consumers.
Consider the case of strawberry Pop-Tarts. Florida residents know there is a strong likelihood that they will have to contend with a hurricane at some point. Several went through Florida in 2004 and Walmart decided to study its product sales during those periods.
According to the study discussed in QualityDigest, Walmart expected to see a significant jump in the sales of water, diapers, flashlights, batteries, plywood and generators. Instead, what they found was strawberry Pop-Tarts were purchased seven times (700 percent) more than any other product during the hurricane season that year. More than 10 years later, Walmart is still leveraging that data when a storm is approaching. Not only do they stock up on strawberry Pop-Tarts, they display them at the front of the store.
The biggest driver of data-driven marketing is to be more customer-centric, targeting messages and offerings for a more personalized customer experience. This is according to a survey of 3,000 marketing professionals done by Global DMA and the Winterberry Group.
Customers have grown to expect that you know more about them, whether online or off, and they want brand consistency throughout their journey. That's why customer service and satisfaction data have become paramount from hospitality to health care, in order to better understand how consumers feel about the products or services purchased.
Much of this consumer engagement information is culled from websites, mobile apps, social media and call centers and serves as the foundation for future campaigns.
However, numbers don't tell the whole story. You still have to play into peoples' emotions, what's trending and rise to the surface among a sea of competing messages. Packaging still matters, and as mentioned previously, you have mere seconds to have impact.
As Robert Glazer, founder and managing director of Acceleration Partners, talks about in a post on Convince & Convert, good marketing ideas take risks and more than half of any campaign's sales impact comes from the creative, not data. He emphasizes you don't want metrics tunnel vision. The same is true for creative.
Testing creative to ensure the message connects before rolling out a campaign is by no means a new idea. Feedback data helps hone the right message to be delivered to the right consumer.
Ken Bowen, managing editor of MarketingExperiments.com, talked about the elements driving successful digital and data-driven marketing following the MarketingSherpa Summit 2016. His three takeaways were:
• Walk in your customer's shoes
• Individualize the message
• Test creative concepts early and often
The example he gives is geo-personalization of a banner ad for an insurance company offering Medicare plans. The original ad was a couple against a generic background. Then they changed it to have the Golden Gate Bridge in the background in the San Francisco market, and the Statue of Liberty in the New York market. The result: a 31 percent increase in click-through rate.
At the end of the day, you are working to create affinity and top-of-mind awareness with your brand — to use your data to tell a story and make a human connection. Demonstrate that you have what consumers want and need based on supporting data that is visually appealing, easily consumable and actionable. Then engage and encourage them to tell you how your product or service makes a difference in their everyday — or, in the case of hurricane season, not so everyday – lives.
Linda Fanaras, president and strategist of Millennium Integrated Marketing, Manchester and Boston, can be reached at 877-873-7445, ext. 201, or at Lfanaras@mill-im.com.