Coos planners have questions for Cog hotel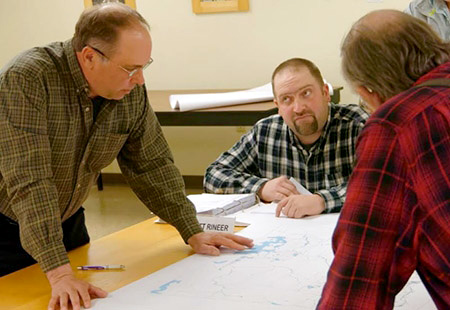 Working on the assumption that developers will eventually ask permission to build a controversial hotel along The Cog Railway on Mount Washington, the Coos County Planning Board has created a new zoning application.
"The county never had an application for projects which may be proposed in a
protected district and so we needed to create one," board chairman John Scarinza said.
Developers Wayne Presby and Joel Bedor have raised the possibility of building a 35-room hotel at about 5,600 feet on a thin strip of land along which The Cog Railway also runs. Presby and Bedor own the famous tourist attraction and the land.
The proposed location is in what Coos zoning regulations call a "protected district." That designation signifies the need "to protect certain critical areas from inappropriate land use activities which may degrade their environmental quality."
The five-page application introduced at the planning board meeting would be used by any applicant. But it includes three questions for any project in a protected district:
• The applicant is asked to "describe any mitigation planned to ensure that proposed land activities do not degrade environmental quality."
• The applicant is asked to explain how the proposed structure "will not be detrimental to the resources or uses protected by the district."
• The applicant is asked how "the proposed use will be consistent with the purposes of the district or sub-district and the master plan."
The proposal has dismayed some hikers and environmentalists, some of whom have formed a group called "Keep the Whites Wild." Among their concerns is an "unacceptable impact on alpine vegetation, soils and wildlife."
Presby and Bedor have argued that Mount Washington has a history of hotels and they would build alongside The Cog's tracks, which is hardly pristine.