Consider a career in gaming
The $100 billion, and growing, industry has to be taken very seriously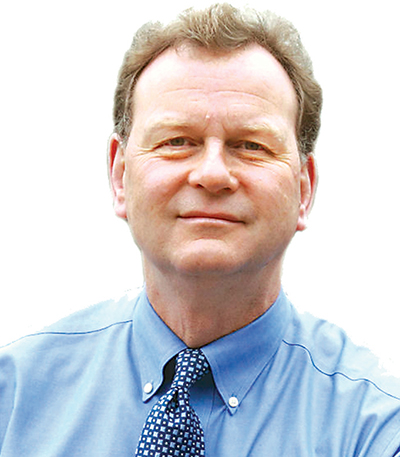 I recently conversed with an old friend who was transitioning into retirement from a lifelong career as a golf course owner and superintendent. He shared with me his observation of a decline in the golf business in recent years, not only at his course, but at others in his region (the South Shore of Massachusetts), and indeed nationally.
Not being a golfer myself, I did a little research and found that the industry is either thriving or declining depending on who you talk to. PGA officials point to statistics that paint a rosy picture of the game's future, but other sources, such as The Economist, show years of net golf course closures since 2006 and a drop of 5 million players since the game's participant high point.
In the case of my friend there was an unmistakable reduction in players at his course. I asked why this was the case, thinking that recreational activity in general seems robust. His unscientific conclusion — younger game players are choosing online gaming over golf.
Online or digital gaming is big business. In looking at sources that track gaming data, I found the following: worldwide revenues in 2017 reaching $109 billion this year with 42 percent coming from mobile gaming (Newzoo); $18.4 billion of those revenues are being generated in the U.S. alone (Statista); and in May 2017, 9 percent year-over-year market growth was measured (SuperData Research).
And, unless you live in a cave, it's obvious anecdotally that lots of people enjoy spending lots of time gaming on devices.
To try getting a better understanding of this phenomenon and how it relates to current and future careers, I spoke with Ryan Smith, a New Hampshire-based game programmer, consultant and game design instructor. Before our conversation, my image of a video gamer was restricted to adolescent boys in front of a console tethered to the family television. Ryan, who has been a gamer all of his life and who earned a degree in game design from Southern New Hampshire University, has considerable background in this field, both technically and culturally.
Ryan began by sharing that digital gaming is now an entertainment industry double in size to the movie and music industries combined. Increasingly, women and older players are indulging in digital gaming. Gaming devices are grouped into PCs, consoles and mobile categories, with the first two losing market share to mobile.
As interesting as these facts are, what I really wanted was a sense of what motivated players to play. Not being a gamer myself, I was curious about what is so appealing about this pastime to produce such a high level of engagement.
According to Ryan, the attraction rests in the otherworldly immersion where one can live out dreams and fantasies not possible in reality. There exists a level of interactive control, instant gratification and risk-taking not possible in ordinary day-to-day life. This leads to an expressive activity that is more stimulating and satisfying than the passive receptivity one gets from watching movies or listening to music — and it would seem more provocative than trying to refine a physical skill such as golfing.
This type of engrossment centered on action themes, stories and scenarios, but is so enthralling apparently as to become a unique experience not found in more traditional amusements.
The industry is trending toward more social, networked and global gaming experiences, with platforms known as Massively Multiplayer Online, or MMOs, and identity/community simulations. The other game-changer, if you will, is the introduction of virtual reality, a technology sensation that places a player more realistically into an imaginary environment.
There are benefits to gaming aside from entertainment, says Ryan. Discipline, motivation, eye-hand coordination, faster decision-making, brain-training and, yes, even social skills can be enhanced through gaming.
Digital gaming is a classic case of a new disruptive industry changing a traditional landscape and presenting new employment opportunities not previously available. Despite the playfulness implied in gaming, a market this big has to be taken seriously.
Bill Ryan, founder of Ryan Career Services LLC, Concord, can be reached at 603-724-2289 or bill@ryancareerservices.com.