Coca-Cola New England teaches a lesson in recycling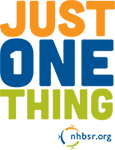 When challenged to do just one thing to help out the environment, Coca Cola Bottling Company of Northern New England sought to show that local community that they weren't going to pick just one.
Ray Dube, the sustainability manager for the franchise, has traveled all over New England for the last three years, speaking at schools and conferences about their local approach of making sure that their trash or waste becomes someone else's treasure. The presentation is designed not only to inform the public about what the company is doing with their waste products, but to also inspire other businesses like theirs to adopt similar sustainability practices.
"When I talk about this in front of people, people are shocked," Ray Dube, the sustainability manager for the New England franchise, said. "This blows their mind. Most people have no clue that this was done locally here."
The company saves the plastic and paper products left over at the end of the day, donating it to manufacturing companies in the area, such as Foss Manufacturing in Hampton, NH and Polartec LLC in Hudson, NH. These companies will then harness the polyethylene terephthalate (more commonly referred to as PET) from the bottles and other plastic materials to make synthetic fibers that can be turned into fabrics, like the ones used to make the products for the North Face company.
"If we were landfilling all these materials, that's an expense line." said Ray Dube, the franchise's sustainability manager. "What we have left at the end of the day has high value for someone to start their day with."
Though the company has been asked by international companies for these recyclable waste products, they are "adamant about keeping it local", according to Dube. He said that the farthest their waste goes is Pennsylvania, where their shrink wrap is sent to make Trex Decking, an increasingly popular composite decking material.
Small changes in the business have also had a major environmentally friendly impact. For example, by using plastic trays to ship their products, Dube says the companies has saved an estimated 163,000 pounds of cardboard and 300,000 oak trees.
Though they do partner with their flagship company, Coca Cola Global, from time to time, Dube says that all the work the New England based company does is entirely on their own accord.
"We're a franchise, we're not the Coke company. When I talk about these numbers, this is what we're doing," he explained. "We work close together (with the global company) for a lot of different things, but at the end of the day, we do make our own decisions."
"We were doing these kinds of things before 'sustainability' was even a buzz word, this was the kind of culture we've grown up in," he said. "We're always looking for ways to help out. In the end, it's good for the bottom line."
The "Just One Thing" Campaign is an 18 month effort put on by the New Hampshire Businesses for Social Responsibility. It's purpose is to challenge businesses to consider incorporating a sustainability initiative into their operations. Companies can celebrate their achievements and inspire others by sharing their stories on the campaign's webpage.
To submit your story or read others, go to www.nhbsr.org/jot.