Bragdon wins another term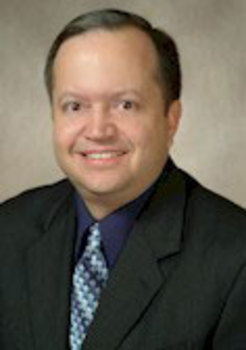 Peter Bragdon was easily fighting off his District 11 challenger Tuesday night, assuring him a third term in the state senate.
Unofficial numbers at press time showed the Republican incumbent Bragdon leading by nearly 2-1 in both Amherst and Milford, two towns that make up about 50 percent of the voters in the 10-town district. He also had solid leads in Jaffrey, New Ipswich and Rindge, but lost in Peterborough, gaining only about 35 percent of the vote in that Democratic-leaning town.
Milford, where Bragdon lives, gave him 4,505 votes to Spratt's 2,644. And Amherst, the town where Bragdon grew up, gave him 4,263 to Spratt's 2,424.
The 45-year-old weekly newspaper publisher attributed his win to a "proven ability to work with both sides to solve problems. I think the people of New Hampshire want bipartisan leadership," he said, and attributed Gov. Lynch's popularity to a desire for a balanced government.
Bragdon campaigned on a traditional Republican platform of small government and local control.
The New Hampshire Business Review this year rated him the state's most pro-business senator.
Spratt, a one-term state representative from Greenville, had criticized several of Bragdon's votes, including those against a minimum wage increase, against caps on interest rates that did away with payday lenders and against an extension to Michelle's Law that means all people younger than age 26 can be covered by their parents' health insurance.
Both candidates had said their highest priority would be balancing the state budget.
Spratt, a business consultant who has served on the Mascenic Regional School Board and the Greenville Planning Board, had said he wanted to challenge unfunded mandates from the federal government, including No Child Left Behind, which he said come with high local costs.
Bragdon, a longtime Milford School Board chairman, said he is able to work with people to accomplish goals "in a calm, rational manner."
Spratt could not be reached for comment at press time on election night.
In October, Kevin Landrigan's political column in The Telegraph reported that the state Republican Party had sent a mailing to voters in Senate District 11 that cited a 2006 Hillsborough Country indictment against Spratt for criminal threatening that was later dropped.
Spratt had responded by saying, "people who have seen me at the Statehouse know that confrontation is not my style at all."
One of 24 New Hampshire state Senate seats, District 11 runs from Amherst in the east to Jaffrey and Rindge in the west and also includes Milford, Wilton, Peterborough, Greenville, New Ipswich, Sharon and Temple.