A worker displacement fix?
There's no simple solution for what is a very real national problem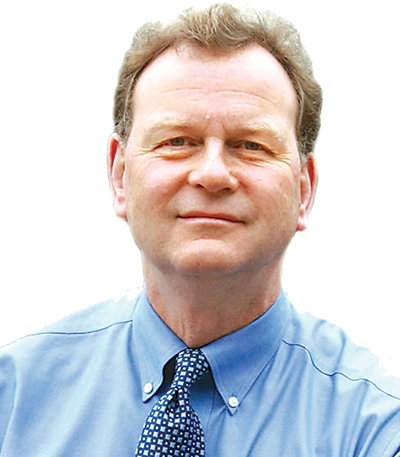 The recent presidential election has put the demands and anger of the working class front and center. The economic and cultural influences brought on by encroaching globalization and automation are changing employment — and, by extension, many people's lives — in ways that are deeply unsettling and unpredictable.
The short-term fix appears to be an electorate choosing a new president who has a penchant for, shall we say, over-promising what he can do about the situation. If these promises are combined with under-delivering in the creation of jobs for this cohort over the next few years, then we'll likely be playing out another struggle for what, if anything, the government can do about employment during the 2020 election.
I hesitate to look to the professional class for solutions to the employment and lifestyle anxiety being felt by the working class. Ultimately, this group needs leadership to help them assess and adapt to the new world order that is increasingly being driven by globalization and automation.
Neither political party adequately provided the needed tough-love leadership and straight talk to the working class. We heard plenty about nostalgia for the good old days, or that the real problem was due to hording by the rich, but when did anyone acknowledge that world markets are moving toward knowledge-based economies that call for fundamental changes in the way workers plan for employment? Unfortunately, we never heard it.
We are witnessing large-scale worker displacement. I for one don't see an end in sight. So when contemplating the best course of action for those who have chosen to curtail their education at the high school level and work in traditional industries, it is really difficult to see a quick and easy fix. To say everyone should go to college is over-simplistic, or that we should reverse the march of time is unrealistic. This country has a serious problem on its hands, and if nothing else, the presidential election of 2016 has given us substance for a serious debate about where we go from here.
One thing is clear — employment will continue to go to those with skills and expertise that are marketable. Increasingly, these jobs will be technical and specialized and require considerable education and training. However, not everyone is going to be driven to be a maven in some area. It still should be OK that some people just want a halfway decent job with reasonable compensation and aren't looking to set the world on fire with their careers. The question becomes how should an individual with limited education and a strong desire to work in a traditional or straightforward job plan for their future?
I was recently drawn to the November 2016 "New Hampshire Economic Conditions" publication of NH Employment Security's Economic and Labor Market Information Bureau. Their feature story looks at both "Specialized" and "Baseline" skills most in demand in New Hampshire's labor markets as derived from an analysis of online job postings. What struck me when reading this report is that it is a window, albeit a small one, into one way of measuring what employers want – in other words, what is marketable.
And, given the context of this piece, it is the baseline skills I'm most interested in, since, as the qualifier suggests, these are skills that don't require a lot of education.
The most frequently listed baseline skills were communication, writing, multi-tasking, time management, detail orientation, planning and being organized. Nothing too earth-shattering here, but these are the kinds of things that are desired in the workplace and don't require sophisticated preparation. Perhaps identifying the basic old-school abilities is where the working class should look to begin or restore their marketability in an uncertain world.
Let's keep this conversation going. The people showed they are willing to overlook a lot of things in a new president in order to be heard. So what should they be hearing?
Bill Ryan, founder of Ryan Career Services LLC, Concord, can be reached at 603-724-2289 or bill@ryancareerservices.com.