$500k grant to boost N.H. microenterprise efforts
CDFA awards funding to five organizations around state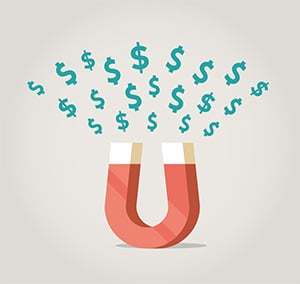 The New Hampshire Community Development Finance Authority has approved a nearly $500,000 Community Development Block Grant that will go to a group of economic development organizations that offer services and programs that assist microenterprises.
The organizations work with low- and moderate-income people who either own or want to start up a micro-business.
"As small business is an important part of New Hampshire's economy, microenterprise efforts assist businesses with fewer than five employees," said CDFA spokesman Kevin Flynn. "In order to get out of the garage, the pantry or the home office, these new company owners need training in planning, marketing and financial management they might not otherwise receive."
Pending final approval by the Executive Council, the $499,934 award will be made to Grafton County, which will oversee implementation of the awards and will be subgranted to five programs:
• The Women's Rural Enterprise Network (WREN) in Bethlehem, which will receive $146,663 to fund a series of workshops and classes for women entrepreneurs in areas such as business coaching, e-commerce, social marketing, and website design. The funds will help an estimated 39 microbusinesses in the North Country.
• The Hannah Grimes Center in Keene, which will receive $134,175 to expand technical assistance programs at the center. These include an incubator program, a consultant's roundtable, an industry cluster program, and support in the Hannah Grimes Marketplace in downtown Keene. The grant will provide assistance for at least 45 Monadnock-region cooks, artisans, and farmers looking to grow their fledgling businesses.
• The Enterprise Center of Plymouth, will receive a grant of $86,452 for training and technical assistance programs. A partnership between the Grafton County Economic Development Corporation and Plymouth State University, ECP will offer programs on topics such as lending advice, workshops on business skills, and one-on-one counseling for microenterprises that demonstrate promise for success. The award will allow ECP to staff and market their training programs, and benefit at least 35 entrepreneurs in Grafton and Belknap counties in the next year.
• The New Hampshire Small Business Development Center at UNH will receive $75,167 in support of its Pathways to Work initiative in Durham and Manchester. The grant will fund services such as online courses in finance, management, and marketing; classes on e-commerce, business financing, and accounting; and specialized workshops topics like construction safety and business planning. SBDC estimates it will serve 85 beneficiaries through Pathways to Work this coming year.
• The Regional Economic Development Center in Raymond will be granted $57,477 for its continuing microenterprise efforts. Activities funded will be advice on business startups, financial skills training, access to business financing resources, and referrals to critical support services and professionals. At least 35 budding entrepreneurs will get help from REDC's initiatives.