Zillow predicts strongest housing market since 1983
With Covid vaccine, some people will return to the cities in 2021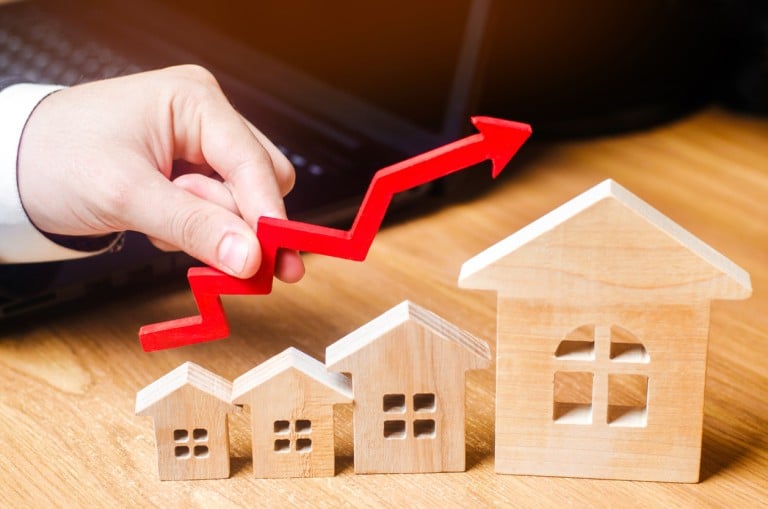 The housing market was strong in 2020, but Zillow anticipates 2021 to top it.
2020 sales are on pace to grow 6% from 2019 despite essentially pressing 'pause' for a few weeks in the heart of the spring shopping season. Zillow expects that mark will be shattered next year, forecasting 21.9% annual growth for a total of 6.9 million homes sold. That would be the biggest annual sales growth since 1983.
Demand continues to grow, and interest in purchasing homes in the cities is expected to surge as economies reopen, according to the home and apartment listings website.
Zillow forecasts annual home sales growth will be the highest in nearly 40 years as life and financial certainty brings more sellers into the market to meet the heavy demand and technology allows for faster connections with interested buyers. Home prices, mortgage rates and rents will rise, bringing affordability challenges that must be faced.
Ironically, these price increases will partially stem from some of the nearly 3 million adults who moved in with parents or grandparents in the spring have already started to move back out while taking advantage of an increase in rent concessions. With Covid-19 vaccine distribution underway, Zillow expects many of those who may have left cities temporarily during the pandemic are likely to return as local economies begin to open up, and a new class of young adults will be drawn to cities as they finish school and enter the job market. Urban rental demand is likely to be boosted by the relatively soft price growth this year, easing affordability challenges, at least temporarily.
The rental market softened in 2020, with rents about flat nationally. In large metropolitan areas like New York, Boston and San Francisco, rents dropped for the first time in recent memory. Still, given the impact of shutdowns and layoffs on renter households,  government assistance proved vital in keeping many afloat financially. Moody's Analytics estimates nearly 12 million renters will owe an average of $5,850 in back rent by January 2021, shining a spotlight on the need for eviction protections or increased cash flow for renter households, whether in the form of employment income or federal stimulus payments to avoid a painful wave of evictions.
Mortgage payments have become more affordable for homeowners over the past two years thanks to ultra-low mortgage rates. Zillow expects rapid price growth and slightly higher mortgage rates to reverse that trend in 2021, so buyers contemplating a move may consider doing so sooner rather than later.
Given the expected volume of sales, hopes for an economic recovery as the COVID-19 vaccine rolls out, and the expectations for demand to continue to outpace supply, Zillow forecasts annual home value growth to reach 10.3% in November 2021 — the highest since 2006. Mortgage rates, which hit record lows in 2020, are expected to rise. Rates are likely to remain low by historical standards and not rise enough to meaningfully limit demand, but even a small increase would affect buyers' monthly payments.
Combined, that will make homes harder to afford, especially for first-time buyers who don't have access to funds from the sale of their current home.