Yes, there is a downturn coming
The question is its duration and depth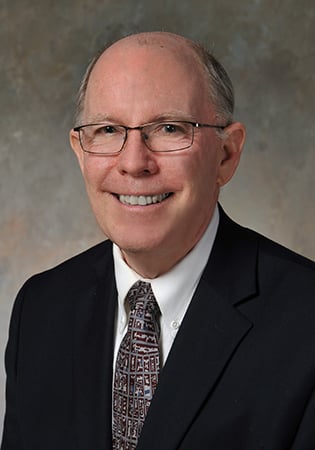 Having just returned from the Counselors of Real Estate fall meeting in Charleston, S.C., I am full of energy and ideas after interacting with this very intellectual group.
Among my goals was to solicit prognostications on the U.S. economy. For some time, I have been feeling a bubble, primarily due to the length of this recovery, the huge rise in home prices and extraordinarily high construction costs.
Folks from New England think of Charleston as a tourism hub. It is certainly that (4 million visitors annually), but it is much more. The city's population is 130,000, but the three-county metro is 750,000. Charleston has 20,000 medical jobs, two universities, hundreds of restaurants, inns (50 rooms or fewer) and hotels and primo shopping. It also has Boeing (7,000+ jobs), Volvo and Mercedes, with dozens of suppliers and contractors. But its crown jewel is its expanding port, seventh busiest in the U.S. and growing every month. It has an intermodal port and a new inland port being built up the road in Dillon.
New BMWs made "up the road" in Greer and Spartanburg are shipped right to Charleston's port to be loaded onto ROROs (roll-on, roll-off ships), which sail primarily to Central and South America, as well as increasingly through the expanded Panama Canal to the Pacific.
The Carolinas have a lot going for them such as good weather, but South Carolina also has a relatively low cost of living, cheap power (one-third of what we pay in New Hampshire), a growing/expanding economy that keeps taxes down, a good and improving public school system, a smart, trained and able workforce, as well as a nucleus of tech companies in aerospace and automotive manufacturing that is rapidly expanding.
The diversified economy will weather the coming downturn or correction in the economy better than we will in the Northeast.
Over three days, I sought out the top CREs to ascertain their feelings about the economy. I generally do this twice a year, taking copious notes and comparing these with previous ones.
During the past 18 to 24 months, there is a clear trending toward a majority view that we are long into the cycle and some downturn (a 5 percent decline in the stock markets and less than two quarters in duration) or correction (a 10 percent decline in the stock markets and six to 12 months in duration) is coming.
No one is certain when, but the previous two-to-three-year projection is now down to 18 to 24 months.
Beyond the cyclical overheating, which induces the correction/downturn, concerns about rapidly expanding debt, both public and private, are a major concern.
With 10-year Treasuries now at 3.3 percent, our national debt interest payments increase by $50 billion to $60 billion. After the November elections, Congress and the White House will increase this past year's deficit by $300 billion! Lastly, the unknowns resulting from the new tariffs as well as revoked or revised trade deals is of concern. The CREs are an international group and our non-U.S. members shared the views of the rest of the world.
While President Trump has pursued many of his campaign promises, it is not clear that these all have been thought through, and thus there may be unintended consequences coming our way.
The final takeaway is that the U.S. can compete and prosper globally, to wit North Carolina and South Carolina. For us in New England to emulate that success will require many substantive changes. It is unlikely we can do it one state at a time (North Carolina has a population of 11 million, South Carolina has 5 million), but will need a multi-state/regional effort, which is much easier said than done.
Bill Norton, president of Norton Asset Management and an honorary member of AIANH, is a Counselor of Real Estate (CRE) and a Facilities Management Administrator (FMA). He can be reached at wbn@nortonnewengland.com.