Workforce is the theme at NH Manufacturing Summit
Discussion of possible solutions takes center stage at annual event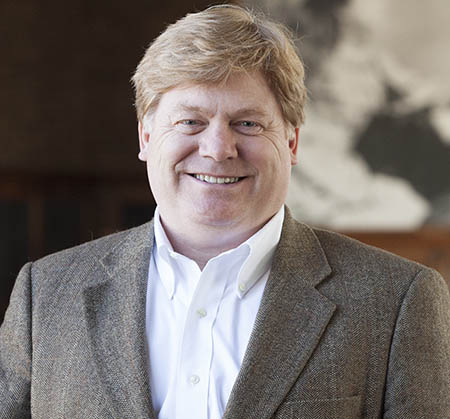 The ongoing demand for a skilled workforce continued to be the theme at the annual Governor's Advanced Manufacturing and High Technology Summit, however there are glimpses of solutions on the horizon.
At the event, which took place Thursday at the Grappone Conference Center in Concord, Gov. Maggie Hassan spoke of freezing tuition at the university level for the first time in 25 years and lowering tuition at the community college level to help keep students in the state; U.S. Sen. Kelly Ayotte said she is working on a bill that would expand the Manufacturing Extension Partnership program, enabling it to further work with the education sector to develop apprenticeships; the University of New Hampshire discussed its development of the John Olson Advanced Manufacturing Center to expand its program offerings and serve industry needs; and keynote speaker David Morgan, president and CEO of the NH Association for the Blind, spoke of how technology is empowering persons who are visually impaired to be a source of talent for manufacturers.
According to Morgan, there are 165,000 Granite Staters with disabilities, nearly 9,000 of whom work with the NH Bureau of Vocational Rehabilitation, but only 1,000 have found job placements.
"Seattle Lighthouse for the Blind has 150 folks, legally blind or visually impaired, running high-end vertical machine centers," said Morgan. "Guess who their primary customer is? Boeing. They've been doing work for Boeing for over 40 years."
Morgan said voice controls and buttons with Braille help assist visually impaired workers.
Morgan said that, with New Hampshire's aging workforce, companies should start adapting now to accommodate disabled workers, said Morgan.
"I think there's a huge opportunity," he said.
Morgan has worked directly on technology that allows visually impaired people to have promising professional careers. While working as vice president of the Perkins School for the Blind and general manager of Perkins Products, Morgan led the development of an upgrade to Perkins' bestselling product, the Perkins Brailler.
The original product, which looks similar to a typewriter, was first developed in 1951. The SMART Brailler, launched in 2012, operates similarly to a word processor with a text-to-speech function.
But the experience led him to speak of the challenges manufacturing professionals face when innovating an old, reliable product. Teachers, who were the sole instructors of the original Brailler, pushed back at the proposed idea of a 21st century upgrade that would take them out of the driver's seat. However, Morgan noted, in 2005, only 10 percent of the visually impaired population in the U.S. were literate in Braille.
"In the innovation continuum, so often we think of our basis as scientific management, industrial engineering and lean, and I'm here to tell you there are a lot of other ways," said Morgan. "Lean product development did not work for me when developing a product that no one at the school wanted."
Morgan stressed to others in the room with innovative ideas to seek customer feedback in the design process, or as he called it, human-centered design, and to spend enough time so as to linger on that point longer than seemed necessary before proceeding with product development.
"You can start talking to customers in new and interesting ways," said Morgan, who suggested getting out of the facility and videotaping the results.
The summit closed with a panel discussing the John Olson Advanced Manufacturing Center being developed by UNH and the NH Manufacturing Extension Partnership.
"I hope that the manufacturing center they are creating will lead to an increase in the awareness of manufacturing needs in the educational system," said Olson, the retiring president of Charlestown-based Whelen Engineering for whom the school is named. "We've done a good job of creating design engineers, structural engineers, civil engineers, but there's a shortage of manufacturing engineers that have a broad background of what is necessary to manufacture. And it's a broad background that we need to create."
A specific location has not yet been confirmed for the center, which Whelen Engineering made a $5.3 million donation to build, but a strategic plan and equipment list formed with industry input have been developed.
As Dr. Brad Kinsey, interim director of the center and chair of UNH's College of Engineering and Physical Sciences highlighted, it will serve as a bridge between industry and education, ensuring that students gain skills that meet employer's needs, providing faculty expertise to help manufacturers solve problems that arise, partnering on projects, encouraging startups and developing research of materials through the existing Center for Advanced Materials and Manufacturing Innovation.