Workers' comp hike gets cool reception in N.H. Senate
Opponents see it undoing 20-year-old cost-control reform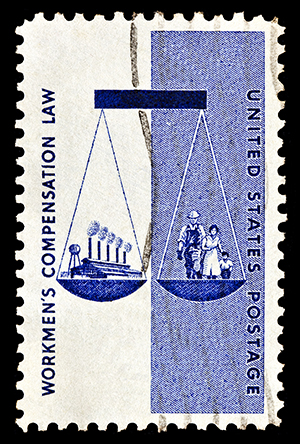 "I am representing the injured workers of the world, and it's me against the world."
Thus spoke Rep. Herb Richardson, a Republican lawmaker and an injured worker from Lancaster, who was testifying on Tuesday before the Senate Commerce Committee on House Bill 439, a bill that would increase workers' compensation payouts by an average 11 percent and employers' premiums by as much as 3 percent.
It turns out, Richardson was right. He was the only one to speak in favor of the bill, which would increase the compensation payout from 60 percent to two-thirds of a worker's pay, putting it in line with all other New England states, save Massachusetts.
But the increase would alter a 20-year-old workers' compensation reform truce forged between business and labor in 1994.
In fact, representatives of the New Hampshire AFL-CIO stood by while the lineup of business groups came out swinging against it.
Richardson, who wrenched his arm out of its socket while using a manual jack to lift some boxes while working for Shaw's in 2011, was speaking from personal experience. Yes, workers' compensation income is tax-free, but he also lost the employer's contribution to his health insurance. He tried to return to work, going to seven doctors – including the sports specialist who put Bode Miller back on skies – and went through three operations, but Shaw's would not take him back "until I was 100 percent."
He said he lost his 12-room Victorian home to move into a trailer park and eventually had to declare bankruptcy.
"I busted my gut for 42 years , I lost everything I worked for," he said, his voice quivering, occasionally pausing to wipe his eye.
HB 439 was passed in the House on the consent calendar, but it will have a tougher time in the Senate. In its testimony, the Business and Industry Association of New Hampshire alluded to the 1994 reforms to control skyrocketing workers' compensation costs. Back then, the main contributor to those costs was the indemnity portion, so that was cut back to the current 60 percent. But workers were given a break on the medical side, with fewer restrictions than most states.
Now costs are rising again, primarily on the medical side. Indeed, just a few hours earlier, the committee considered House Bill 255, which would set up a study to examine how to control those costs.
"I understand the sympathy for the workers," said George Roussos, a lobbyist for the New Hampshire Association Of Domestic Insurance Companies. But if indemnity rates are set too high "it would be a disincentive to return to work."
AFL-CIO president Mark McKenzie testified against the study bill because he was worried that it would lead to an overhaul of the whole workers' compensation system, and that is why he wasn't about to back an increase in indemnity payments, he later told NHBR.
"I don't like that," Richardson commented. "They are supposed to be standing up for the workers."
The committee didn't vote on the compensation bill, but did recommend killing HB 350, a bill prohibiting discrimination against unemployed people, after the bill's sponsor didn't show up to support it.
Instead it was "introduced" by Rep. Gary Daniels, R-Milford, who opposed the bill.
"If you are truly interested in attracting business to come to the state or stay here, you would not vote for this bill," he said.
HB 350 was supposed to help the long-term unemployed, but Daniels argued that it would just give applicant an avenue to sue, raising the costs on businesses. New Hampshire is an at-will employment state, but laws like these would change that, he testified.
Business groups, ranging from the BIA to the New Hampshire Independent Insurance Agents, signed up against the bill as well.
McKenzie, of the AFL-CIO, did speak in favor of the bill, saying that there 16,000 long-term unemployed workers in New Hampshire. He pointed to some national studies that have shown that firms discriminate against applicants with the same qualifications if one of them has been out of work for six months.
But McKenzie could not come up with a single local study or example to show that this is a problem in New Hampshire.
The Commerce Committee's chair, Sen. Andy Sanborn, R-Bedford, commented that the bill was part of a "war on business," and even Sen. Andrew Hosmer, D-Lebanon — who expressed his sympathy for the long-term unemployed — agreed to kill the bill for lack of evidence in its favor presented at the hearing.