Wisconsin company acquires N.H.'s Concepts in Benefits
Bedford third-party benefits servicer becomes part of much larger competitor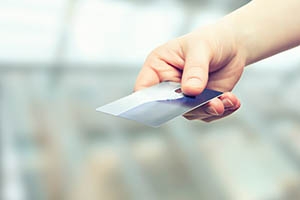 Bedford-based Concepts in Benefits, which administers debit cards for flexible spending accounts, health reimbursement arrangements and other benefits for businesses, has been acquired by Total Administrative Services Corp. of Madison, Wis., for an undisclosed amount.
Total Administrative Services Corp., or TASC, announced the deal Sept. 3. The larger third-party benefits and payroll solutions firm regularly acquires smaller firms to grow its business. Earlier this summer, TASC purchased another firm in Madison, eflexgroup Inc.
TASC spokesman Bruce Stein expected all of Concepts in Benefits eight full-time workers and one part-timer to stay on.
"I can't say for 100 percent sure because some people leave on their own accord because they don't want to change, but that's not our philosophy," said Stein. "Anyone who wants a job with TASC will have a job with TASC; they may have shifted duties."
He said the acquisition created "a lot of room for growth" for New Hampshire employees, joining a company with 850 employees nationwide and 60,000 clients. In comparison, Concepts in Benefits serves about 450 clients.
"The lion's share of the employees are happy to join us and have the growth opportunity that TASC presents them," said Stein.
When asked whether the acquisition will affect employees at the Bedford location, Stein said, "Other than their paychecks will come from TASC now, not really. They may be moved to a different position and they may not be."
But the Bedford location will likely close, said Stein, and those employees will work remotely – what he called a "big plus" for them. TASC has workers in over 60 locations across the country set up with hardware and communications programs to conduct business and virtual meetings wherever they reside.
Over the next few months, TASC will focus on switching Concept in Benefits' clients over to its systems, but Stein says it will not impact clients.