Who's best for small business?: Barack Obama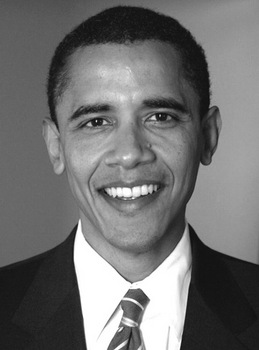 Small businesses are the very foundation of our economy. They are the trainer, as the first employers of more than two-thirds of our workforce. They invest in the community rather than move offshore. They are the very source of innovation and American ingenuity.
The creation of a small business is part of the American dream. It's a dream that is difficult enough to turn into reality with the odds of failure 80 percent in the first five years of existence. While a wide variety of factors explain this rate of failure, government policies greatly impact the potential for success of a small business.
As business owners for more than 16 years, my husband and I have watched policies touted as "pro-business" often translate into safe havens for large corporations and safety nets for their bad behavior rather than incentives and investments for small businesses.
This upcoming election will either be about more giveaways for large corporations to take their jobs elsewhere or about investment in and relief for small businesses. For my husband Bruce and me, the choice is clear — Barack Obama has the plan that will strengthen our business and make it possible for us to continue to be a part of the community well into the future.
Obama will put an end to the tax incentives enjoyed by large corporations who move their headquarters offshore and take their jobs with them. That will translate into greater resources right here at home.
The Obama plan will provide relief for those of us who believe that we have an obligation to provide our workers with health care. The Obama Small Business Health Tax Credit will provide a refundable credit of up to 50 percent on premiums paid by small businesses on behalf of their employees. That is a stark difference from the McCain plan that will actually tax health-care benefits received by workers, making it even more difficult for us to provide this benefit.
Access to capital is a top concern, and with credit markets tightening, folks like my husband and me will likely find it very difficult to continue to enjoy access to sources of capital like our credit line that smoothes out the seasonality of our business. Barack Obama co-sponsored the bipartisan Small Business Lending Reauthorization and Improvements Act, which expands the SBA's programs that provide startup and long-term financing that small businesses often cannot receive through more traditional channels.
Senator Obama's plan also will eliminate all capital gains taxes on small and start-up businesses to encourage innovation and job creation. He will support small-business owners by providing a $500 "Making Work Pay" tax credit to almost every worker in America. Self-employed small-business owners pay both the employee and employer side of the payroll tax and this measure will reduce the burdens of double taxation.
Senator Obama also recognizes how the lack of telecommunications infrastructure in rural areas is creating winners and losers. The lack of high speed or broadband Internet access has dampened economic development in the North Country of New Hampshire, threatening businesses' ability to be competitive. Under an Obama presidency, broadband will be expanded through a combination of reform of the Universal Service Fund, better use of the nation's wireless spectrum, promotion of next-generation technologies, and new tax and loan incentives.
Senator Obama has demonstrated an understanding and sensitivity to the needs of small businesses and small-business owners. He recognizes our contributions to our economy and to the fabric of our society. The choice is clear in this election for our family, for our business and for our economy.
State Sen. Jackie Cilley, D-Barrington, and her husband Bruce own Horseshoes Plus Inc., a Barrington-based business.