What's in a business name? Revamped New Hampshire law stirs up protest
Changes sought in measure that made it easier obtain a trade name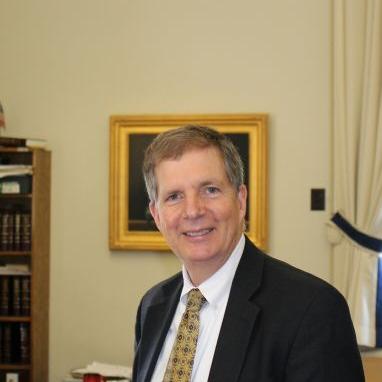 Eddie Leon would rather be making tacos than testifying in front of the Senate Commerce Committee about business names.
But the owner of the La Carreta Mexican Restaurant chain felt he had no choice when a Nashua restaurant went down to the Secretary of State's office and walked out with a business called Mi Carreta Mexican Bar and Grill.
Leon, who has spent hundreds of thousands of dollars building up his four – soon to be six – restaurants in Nashua, Manchester and other communities in New Hampshire, has hired a lawyer and may have to post a $40,000 bond to file suit.
"La Carreta, Mi Carreta? Come on now. They are playing off what we've built," he said.
This was the consequence of a law passed last session that made it easier to get a business name at the Secretary of State's office, and Leon was testifying for an amendment proposed by Sen. Regina Birdsell, R-Hampstead – attached to House Bill 1307, a one-sentence bill related t condominiums – that would change it back, at least temporarily.
But business groups who lined up behind last year's bill don't want to go back to the way it was after being in effect for only four months.
Under the previous law, a new business name had to be "distinguishable from and not the same as, or likely to be confused with or mistaken for" an existing name.
The new law deleted the "likely to be confused with or mistaken with" phrase, which the business groups said slowed down the process and frustrated those just trying to start up a new company, or to move into the state.
"It granted the Secretary of State too much discretion, and it took too long to get approved," said Elizabeth Gray, director of entrepreneurship at the NH Business Finance Authority. "People told me having to submit names three, four, even six times. For most business owners, this is the first experience they have when they have with the state of New Hampshire. We want it to be business-friendly."
Last year's bill "took the ambiguity out of the process," said Michelline Dufort, director of business relations for the NH High Tech Council. "We had five bills that we were working on, and this was a no-brainer. Some 30 other states had similar language."
But this language has problems as well, said Deputy Secretary of State David M. Scanlan, who received a "flurry" of calls this week about the same kind of problems Leon was describing.
Passing muster
The idea behind the old law "was the protection of the businesses that already existed at the time," said Scanlan. Sometimes applicants would "skirt around the edges" to try to get close to the name they wanted. Other times it would be challenged, and he would be the one who would make the final decision. In the 14 years under the old law, "I had never been successfully challenged, so it was working, but it was slow and frustrating."
But under the current statute, a name could pass muster even if it was off by one character, he said.
"You create the opportunity to encroach on established businesses," Scanlan said.
That's what happened to Leon. The owner of the Nashua restaurant, he said, first asked his permission to use Mi Caretta. When he was refused, he went and obtained approval for the name anyway.
Leon said that once his attorneys got involved, the owner held off, "but lawyers cost money."
Still it's unlikely that the amendment will pass, and not just because supporters of the original condo bill felt that it was being "hijacked" for other purposes.
Sen. Jeb Bradley, R-Wolfeboro, suggested that lawyers who backed the bill change last year draw up some kind of appeals process so businesspeople like Leon don't have to go to court when someone tries to profit off of their business' good name.
The senators have another few weeks to work it out.