What is 'buyer hierarchy'?
Transitioning out of a business takes planning, preparation and time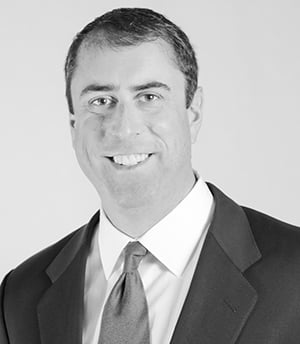 What is "buyer hierarchy"? Simply put, it's the relative potential of a buyer to close a transaction based on their level of interest and financial resources. Most business owners would intuitively rank buyers in the following order:
1. (Most likely) Key employee
2. (Likely) Industry buyer (competitor, synergistic, vertical integrator, etc.)
3. (Least likely) Unknown buyer (going to market/listing business)
While these rankings may be true for certain industries or specific businesses, this presumed buyer hierarchy is the opposite of reality. Business owners often believe that their buyer is "at hand" and requires just a few phone calls to implement an exit strategy. This can be a costly presumption, leading owners to wait until they are burned out or the business is in a decline before selling.
Key employees or managers may seem like the best buyer for your business: You already have an existing relationship, they understand the business, and it can be seen as a reward for years of loyal and hard work. Unfortunately, sales to key employees are very rare, unless the seller is willing to play bank and finance the majority of the acquisition price.
Skills and aptitudes that make for a reliable manager may not translate into an ownership role, and a lack of financial resources by the new owner may risk the health of the business. Worse still, if you can't put a deal together, you may risk damaging the relationship with your employee. They may feel embarrassed they couldn't obtain financing or slighted because you weren't offering the business to them at a discount.
You could be left without a buyer and suffer the loss of a key person.
The "industry buyer" is assumed to be financially qualified, and it makes sense that an acquisition would help them grow. However, there are risks associated with approaching someone within your industry.
You'll need to disclose that you're for sale and you'll need to provide financials and other proprietary information. If the industry buyer is not in a position to close a deal, then you've probably lost your confidentiality and risk losing some competiveness.
The "unknown buyer" seems the least likely to a seller because they are an abstract entity. It seems simpler to first approach your key employees or someone within your industry before going out on the market. However, there are several good reasons to put your business on the market first before approaching a key employee or an industry buyer:
• Your business will be exposed to a national or international pool of buyers, increasing the chances of identifying several buyers.
• Going to market will give you a better sense of the market price of your business — not just what your industry buyer is willing to pay or your key employee is able to pay.
• When you do approach an industry buyer, they'll know that your business is being marketed and will be motivated to make a timely offer if interested. They may not want to risk your business being sold to a stronger competitor or a new entrant.
• Maintaining confidentiality is easier with market buyers.
Thus, the presumed buyer hierarchy should be reversed. First, sellers should put their business on the open market to target the largest potential buyer pool. This gives you the best chance of identifying a buyer and maintaining your confidentiality.
If you can't find a buyer, or are receiving unacceptable offers, it may be time to approach an industry player. This will require some thought and research; you'll not only want to target obvious competitors, but also synergistic businesses. Either way, you'll want to contact businesses that have the financial resources to make an acquisition.
Finally, if you've exhausted all other possibilities, you should consider approaching a key employee. You'll probably have to offer some seller financing and, depending on the type of business, you may need to continue to personally guarantee critical third-party contracts.
Transitioning out of a business takes planning, preparation and time. Most businesses will take one to two years to sell. It's never too early to begin discussing an exit strategy with your professional advisors.
Brian D. Hanson, president of Maine Business Brokers, with offices in Maine and New Hampshire, is the author of "A Basic Guide to Buying a Business." He can be contacted at 603-570-6160.