What do 2015 employment trends mean for you?
The real positive kicker in today's market is that business services jobs are growing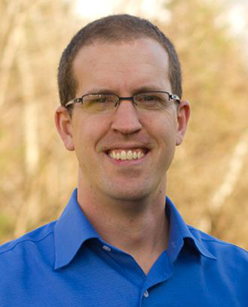 With three months of 2015 behind us and (fingers crossed) most of the snow as well, there is no shortage of things to be excited about here in the Granite State — especially when it comes to the job market.
I keep my finger on the pulse of employment trends, both locally and nationally, and I've been watching the past few years with cautious optimism. I'm not quite ready to throw caution to the wind, but I will say that I've begun seeing some trends that are starting to give me a bit of faith in the stability of the market.
On the national scale, the U.S. added nearly 300,000 jobs in February, bringing the unemployment number down to 5.5 percent — the lowest in seven years. That's down from 6.7 percent 10 months earlier, representing a substantial 18 percent drop in unemployment over that timeframe.
At the local level, the numbers only improve. At the start of 2015, New Hampshire boasted an unemployment rate of 4 percent, if the state trends downward at the same pace as the U.S. market, it should be around 3.6 or 3.7% by the end of the first quarter.
We're also seeing business service jobs in New Hampshire increase about 15 percent more quickly over the past three months than they did in the previous three months.
Breaking down the current data from Gartner, the federal Bureau of Labor Statistics and the state Department of Employment Security, health care and information technology receive top honors for the state's lowest unemployment numbers. In general, health care edged out IT (2.0 to 2.1 percent unemployment overall), but the specific competency with the lowest unemployment is application development, representing just 1.6 percent unemployment.
How does this recovery compare to others historically?
If you look at every market collapse and subsequent recovery over the last 30 years, you can identify common denominators that indicate whether the recovery is a short-term reaction or a sustainable rebound.
Starting with the obvious, general unemployment numbers always bottom out and then begin to recover. What we tend to see next is employment competencies that are tied to consumer confidence start to climb. These are often in the restaurant and hospitality sectors, and we have seen them steadily climbing over the last 24 months.
Jobs like this signify consumer confidence because they represent growth in a sector where people are spending money they don't necessarily have to.
The real positive kicker in today's market is that business services are growing proportionally to the growth seen in consumer confidence jobs in the last 12 to 24 months. Over the past 30 years, economic rebounds that occurred without proportional growth in business services jobs proved to be short-term and unsustainable.
Conversely, recoveries that showed proportional growth in business service roles tended to sustain an average of five to seven years before proving volatile.
While the sample size of business service jobs growth isn't large enough to bet all our chips, it is still a very good sign.
Being in the business of recruiting for local companies, people often ask me how business is going. I tell them simply that the market is great, but it's not getting any easier. Everyone is hiring and fewer people are looking for work.
But don't get me wrong: This situation is good news for everyone. The market is as vibrant as I've ever seen it —even including the dot-com boom, only this is a much more sustainable bubble.
My advice? If you're an employer, now is as easy as it ever will be to find talent. You absolutely need to commit to training and developing your own talent. Otherwise, you'll be forever dependent on luck and overspending to keep up with the market.
If you're a job seeker, take it slow. The activity in the market can create a lot of artificial excitement, which can lead to poor decisions about your next job. Think about your current role, what it offers, what it doesn't, and specifically what you want in your next position. The market is in your favor, so be sure your next move is the right one. nhbr
Jason Alexander is managing partner of Bedford-based BANK W Holdings, The Nagler Group, KBW Financial Staffing & Recruiting and Alexander Technology Group.