What did you do with your summer timeout?
TechOut startup competition, Product of Year deadlines loom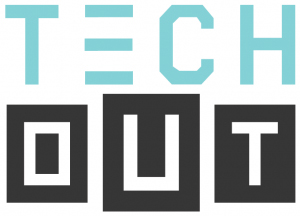 Summer is a time to break away from day-to-day business tactics to put some thought into the future and consider big-picture growth strategies, new product and service ideas and how best to move an organization to the next level in a rapidly changing business landscape.
As entrepreneur Matt Pierson, former chair of the NH High Tech Council, puts it, summer is a good time "to focus on your business practices. Clear your mind with all of the stuff that comes through on a daily basis through email and social media and use it as quality time to think big picture. Then use the fall to implement."
The summer calendar can also go by very quickly, as many schools start back in late August and the professional event invites start filling up the fall. That means looming deadlines can be forgotten or missed.
At the New Hampshire High Technology Council, two deadlines require some summer attention – applying for TechOut, the business plan competition for young tech companies in need of both funding and expert advice; and applying for the Product of the Year (POY), which honors companies that have created or updated a promising product in the last 12 months.
The deadline for TechOut was just extended to Aug. 1. The Product of the Year application is due Sept. 26. These are just two of a growing number of events geared at supporting and rewarding good business ideas.
TechOut and POY focus on rewarding companies that can potentially expand the New Hampshire tech ecosystem, one of the largest drivers of the state's economy. The TechOut competition is entering its third year of recognizing innovation by awarding tech startup companies cash prizes. It is New Hampshire's largest startup competition, jointly organized by the High Tech Council and Alpha Loft (formerly the abiHUB). The competition will provide a half-million dollars in financing awarded over the course of five years.
The competition is open to startups that have been in business for fewer than three years, raised less than $250,000 in funding and have less than $250,000 in revenue. The competition awards $100,000 in prize money: first place receives $50,000, second place $30,000 and third place $20,000. A panel of judges awards the top two prizes and the third prize, $20,000 cash, is decided entirely by the audience the night of the final event, which will be held at Dyn on Oct. 2.
To date, six companies have been named winners and five were deemed eligible for the cash award.
"Five of the six companies found TechOut to not only provide a financial benefit, but enabled them to tap into a professional network of seasoned advisors. These connections have been invaluable and have probably proven to be more valuable than the funding," said Pierson, a founder of TechOut.
Product of Year
Another major business event, the POY offers finalists and winners significant visibility through the judging process and product demonstrations, both at the Nov. 13 event and in overall promotions. Companies that have won the Product of the Year award in the past are Nanocomp Technologies, UltraVision, Insight Tech Gear, Holase Inc., Sky-Skan, Foss Manufacturing, Therma-HEXX and Single Digits.
Eligibility criteria include:
• Product submissions must have been released or significantly updated within the past year.
• Products must have been developed in New Hampshire by a company, subsidiary or division based in New Hampshire.
• Product must fall into the category of "high tech" as determined by the council's panel of judges particularly selected for this competition.
Steve Singlar, president of Single Digits, summarized his experience with POY as follows: "We had applied three times for POY and learned after year one we didn't need to win to see the benefits. Through the entire POY experience, starting with the application, we were introduced to some really amazing people who offered us their opinions and insight to the work we are doing and the markets we are serving. These are people who are involved as local business and communications leaders, were willing to share what they know to make a difference for a company like ours. This relationship offered by the council and the POY only grew for us as we were nominated as a finalist and then of course won in 2013, really the icing and cherry on the cake as we see it. To get as far as we did and actually win added a little pep in our step and helped to validate to the market what we have been trying to accomplish."
More information on these two High Tech Council events can be found on NHHTC.org.
Matt Cookson is executive director of the NH High Tech Council.