Welcome to the Manchua tech hub
Thoughts on ZipRecruiter's Top 10 list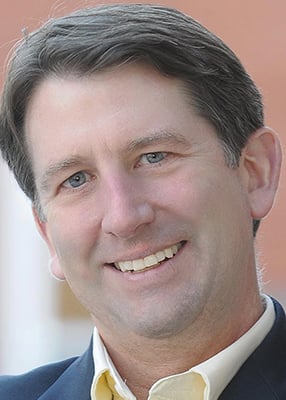 The New Hampshire tech sector received a significant boost in July when the Manchester-Nashua corridor landed in the eighth spot on ZipRecruiter's list of "the next top 10 cities for tech jobs." After digesting the fact that this region was defined as a city (would we call it Manchua?), there were many self-congratulations and woo-hoos buzzing on our social media channels.
Is this good for us? Absolutely. Look at the company we keep on that list – Austin, Texas, Raleigh, N.C., Nashville, Tenn., Eugene, Ore., to name a few.
Part of becoming a tech hub is talking the talk and using rankings such as this in our marketing and messaging.
The magazine Fast Company helped when they pushed out the ranking in their story stating that "Manchester provides a quaint New England feel with easy access to Boston and Portland without city-sized costs of living" and described the area as "steeped in tech industry roots."
Another part of being a true tech hub is having a high enough concentration of tech companies ranging from startups to name brands in a single region. If one draws a line from Nashua to Manchester, over to Portsmouth and down along the coast to the Massachusetts line and back to Nashua, this region has roughly 81 percent of the state's tech workers. So we can check that box as well.
But as we look a bit deeper, we see that our projected growth rate for the tech sector is half the national average. And we have workforce challenges that are currently unmet – in terms of finding and training tech workers, and in luring and keeping them here.
Vision needed
While every region has its own uniqueness in terms of geography, industry concentrations and demographics, successful tech hubs do share some commonalities. These include urban centers, higher-education institutions, a culture that is attractive to younger workers, and creative public-private partnerships that were formed around a longer term vision.
We are currently lacking the vision that needs to then tie into a long-term plan. However, there are pockets of conversations occurring now around workforce development, demographic trends, the need to market New Hampshire to attract more working professionals and companies, and the need for more research to understand where the most potential for growth exists.
In the coming months, the NH High Tech Council plans to focus on pulling these pieces together and pushing for the necessary research we need to have in hand to craft a long term growth strategy for the tech sector.
As Bill Norton cited in his recent article on Denver's growth, there are two key elements at play: focusing on a region that has the most potential for growth; and looking to the long term by developing a 10-15 year plan to stimulate that growth
In short, we need to play off our strengths and potential to determine if "Manchua" deserves this top 10 rating nationally for future tech jobs.
Matt Cookson is president of Cookson Strategic Communications and executive director of the NH High Tech Council.